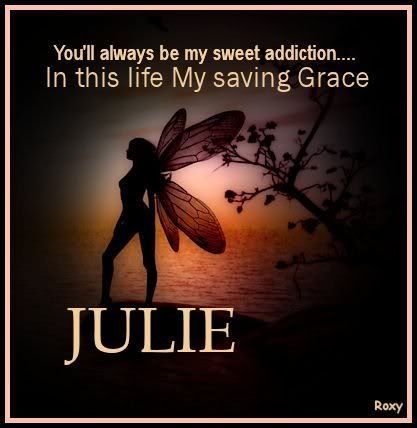 The empty space where my gallbladder once rested is calling for its return and its language is pain. Don't know if this is normal or not.
Now I always thought of myself as having a pretty good pain tolerance. I worked for a year with a broken back before they convinced me to have surgery. A week after my last surgery I was at the gym working out. This pain in my side though is getting to me. I can't take a deep breath or turn over on my side at night without sharp pain. So my question is. You out there that have had this done, is this normal.
I guess I was expecting this to be a fairly painless and easy recovery. I am still watching the clock to see when I can get my next pain pill. Maybe it is because they had to cut away the adhesions that is causing me more pain.
What it reminds me of is when I had my last belly surgery. I ended up in OPD because I had a sharp pain in my rib area when I took a deep breath. I couldn't lay down because the pain was so bad. We all thought it was a blood clot but it wasn't. Later that night, home again and heavily medicated for the pain, my incision broke open and drained alot, yik I know. That relieved the pressure though and that pain went away. This reminds me of that type of pain. So I am looking at my incisions and wondering which will be the one that blows?
I suppose if it is no better tomorrow I will give the doc a call to see if this is expected. After all they did removed a part of my body and maybe it feels this way afterwards. Maybe my pain tolerance is all used up for the year.
Today is my son's birthday. Now I am feeling petty because he never called me to see how I made out after surgery. I guess I have had so many surgeries they don't worry anymore. A daughter would have called I bet. Knew I should have kept having kids until I got a daughter. To late now though.
So I guess I will end this with a laugh because I must be sadistic.
Photographing a new puppy isn't as easy as it may first sound...

Remove film from box and load camera.
Remove film box from puppy's mouth and throw in trash.
Remove puppy from trash and brush coffee grounds from muzzle.
Choose a suitable background for photo.
Mount camera on tripod and focus.
Find puppy and take dirty sock from mouth.
Place puppy in pre-focused spot and return to camera.
Forget about spot and crawl after puppy on knees.
Focus with one hand and fend off puppy with other hand.
Get tissue and clean nose print from lens.
Take flash cube from puppy's mouth and throw in trash.
Put cat outside and put peroxide on the scratch on puppy's nose.
Put magazines back on coffee table.
Try to get puppy's attention by squeaking toy over your head.
Replace your glasses and check camera for damage.
Jump up in time to grab puppy by scruff of neck and say, "No, outside! No, outside!"
Call spouse to clean up mess.
Fix a drink.
Sit back in Lazy Boy with drink and resolve to teach puppy "sit" and "stay" the first thing in the morning.