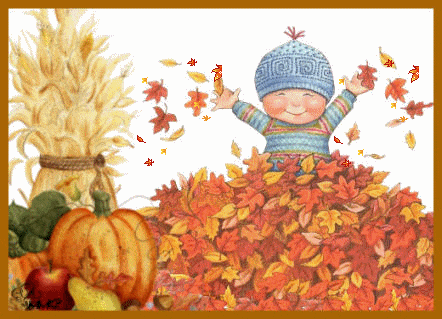 We finally got out of town around 10:30. Since Rick was so sure he knew where he was going we didn't look at the map and got lost, LOL but it was nice to see more of Council Bluffs. We went through the old section of town and the buildings were pretty nice.
The beer tasting was a brewers and beer lovers heaven. So many new beers to try. The secret to these is just getting a swallow or 2 of the beer and having water so you can rinse out your mouth between beers. They had ales, porters, bocks, stouts, you name it and many we had never tried before. This was different then most of the brew fests we go to as this was put on my the grocery store. The ones showing the beers weren't the ones distributing the beers so they didn't know as much about them as we would have liked. Since Rick is a brewer he likes to know what yeasts and malts etc..... were used but they didn't have the information. He could tell by what type and taste pretty much what they had used, but he likes to talk brewing. Anyway we bought quite a few to keep around for special occasions. Of course Gary who has lots and lots of money bought cases and cases where we bought a few bottles. It must be nice to have that kind of money.
Next we went to Omaha to the organic market and picked up some things we couldn't get here. Once again Gary spent a forture but we bought a few things. I love organic stores and all the wonderful fresh foods. My town has some organic markets but not on this scale.
Then on to some more beer tasting. One of the places in Omaha has over 200 different beers so we dropped in there to have a few samples. So hard to make up your mind so we shared some. I had never heard of this place so it was nice finding it. I am sure Rick and I will gothere again.
We ended up at Old Market in Omaha. The night life there is fun with all kinds of strange people and events going on. Costumes and street musicians playing on every corner. We ate at Old Chicago where Gary had never been. They were very busy and we understand that, but that doesn't forgive what happened next. Gary ordered a Pepperoni and green olive pizza, yuk and Rick and I got salads and calzones. I wanted ice water and we ordered more beer, please remember these were drank over many hours, lol. Gary had never eaten there before and after last night won't again. They gave him a pepperoni and green pepper pizza. He hates green peppers so asked if they could give him what he had ordered. He was very nice and polite. The waitress tried to talk him into eating the pizza he was given and then agreed to get him a new pizza and told him to eat some of this pizza while he waited, picking the green peppers off. Gary agreed. The pizza however was stone cold. He told the manager who promptly tried to throw him out. BECAUSE HE GOT BAD SERVICE AND THE WRONG ORDER! Unbelievable. How did he get to be manager? So long story made short we did stay and they made the pizza right, hope they didn't spit in it, but Rick and I never did get our salads or water until I asked again. Yes I can understand busy nights, I have them all the time, can I understand rudeness? Never. Gary was very nice about the whole thing. I have seen him also leave very huge tips when he is really happy with how the food and service turned out. Like a hundred at a time. I wonder if they had know he was capable of buying the entire place and firing them all on the spot if they would have treated him any better, LOL. Oh well.
Last we wandered around Old Market. Rick wasn't feeling so good as once again he was in A-fib. Maybe the hang
over did it. He was in a controlled rate, meaning under 100 so didn't feel as bad as he does when his rate is uncontrolled, around 170. We stopped at one more place which Rick and I didn't want to but Gary was still going strong and he bought us a beer for the road. Very expensive beer for road. We sat outside and enjoyed it and the sites.
It was midnight by the time we got home. Lucky me just laid down on the back seat and slept the entire time but Rick was dragging. 2 days in a row were a killer. We will be on the wagon for a week or 2 after the last 2 days, LOL Gary had fun though and he doesn't get out and about much so it was fun for us all.
Today is an auction I wanted to go to. They have some great old clocks and some fenton glass I would like to get my hands on. Yesterday was expensive for us though and I blew my budget.