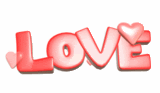 I am going on a date. He's tall, 6'3 and I think handsome in a rough and furry way. I have my face done up, and I only wear makeup for very special occasions. My favorite scent, rain zen, yummy. Now I just need him.
Yup, Rick and I are going out on a Monday date night to celebrate his birthday. Also we are combining our anniversary which is on the 3rd because we don't know if we will be able to get away twice in a week. 34 years! Wow.
Rick can barely walk his back is so bad but I think a nice bottle of red Zinfandel will sooth those sore muscles. I am trying very hard to lose some unwelcome pounds so I plan on a small steak, broccoli and a salad. Yummy. And wine.
On the first is my MIL's birthday. She is going to be 86. I really didn't think we would be celebrating it this year. She amazes me. She doesn't want anything but also loved flowers so I am getting her some very pretty ones to enjoy. I told her I would cook anything she wanted to eat. She can't come up with anything though.
Work was good last night. I talked to my boss to see how closely I was treaded to a warning for missing work. I have worked with her for years and she is being very good about not giving me a bad time. She understands how hard it is to predict something like this. She understands that if I have to lose me job to do this....so be it and I don't think she wants it to come to that. Me either actually.
Actually. That was my grandsons favorite work. I actually would like some milk gramma, Actually I would like chocolate in it also. Actually maybe strawberry would be better. I miss him so much already. I miss my son. I was upset his last day he spent with his wifes relatives that get to see him alot more often then us so we parted with me being cranky which I can get when I am tired. Next time the other relatives can fly him out. Right! Specially when money is so tight right now.
Well, I have to take the dog out before my date comes. I feel like a teenager again, LOL.