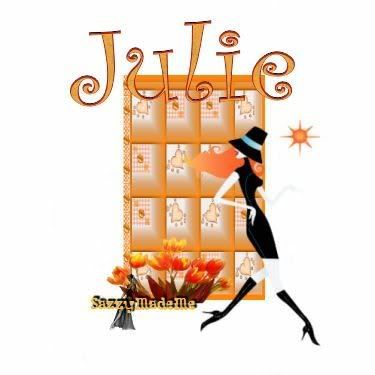 Is it me or does your days off go 10 times faster then your days at work, or in my case nights. It seems like just moments ago I was happily contemplating my long stretch off from gainful employment and wondering what I would do to occupy my time. I never seem to have much trouble finding things to do. It will get harder this winter but hours can be whittled away reading a good book.
Of course I suppose I could clean house but really..... that should be left for the hour before work so I can run around madly with my duster and vacuum, a bead of sweat on my brow......sighing about how I have to work full time and do ALL THE HOUSEWORK AROUND HERE. Since I don't nobody except maybe Zoey pays me any mind and she mostly jumps around barking trying to get me turn off the vacuum. She hates it and once bit though the bag making a terrible mess. Oh so cute...
Well the general consensus seems to be to take at least 2 weeks off for the surgery. Raven I will ask about the percocet but I bet I end up with lortabs which seems to be the drug of choice for most doctors around here. But with 5 kids at home I bet it was a kind of vacation for you, LOL. I think I can take the weekend off as I already took 2 days off for my husbands birthday. That will give me a total of 12 days which should be enough.
Deb, I asked about the appendix as I don't want to have another surgery. I am still mad they didn't take my gallbadder and appendix out 4 years ago when I had my big belly surgery looking for the cancer everyone but me was sure I had. They just don't do it anymore. Makes me pretty ticked off. I can see my appendix acting up next. Then after that the 3 herniated discs I have will rupture and on and on and on and on. These maintenance visits get pretty expensive.
I got this neat recipe today. I haven't tried it but it has some good reviews. I always read the reviews because most people tell how they perked up the recipe. I usually always change recipes also. I like having a good base and making it my own.
http://allrecipes.com/Recipe/Pumpkin-Turkey-Chili/Detail.aspx?ARBMID=715&ARFMTID=1
Woke up this morning to a light sprinkling of snow. Boo Hoo. Go away snow. Please don't tell me my bike riding days are done for the year. Hopefully we will get a few good days yet. It is cold, down in the 20's overnight and only the 40s right now. Very windy.
I stayed up late last night playing Sudoka. I am addicted to that darn game. Always did like puzzles. Anyone else play it? Oh and one more thing. How do my fonts look? I have a zoom on my keyboard. I suppose all of them have it these days but I use it alot when the font is small. So now I am not sure if my font's are small that you are reading or large because of how I have my zoom set. So what do you see, little tiny letters or great big huge letters? Thanks.