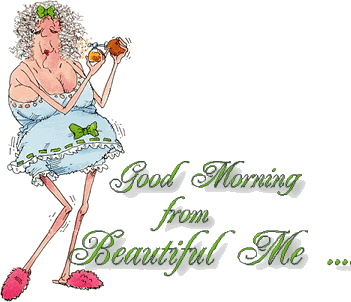 My headache is down to a dull roar today. Much better then the stabbing, don't move my head day yesterday. Since I am still planning to have a doctorless year....and it is proving to be more of a problem then I had thought it would, I am still doing the nursing thing and doctoring myself. Yesterday the allergy medicine didn't work so today I am going to try some tylenol with sinus. I will eventually hit on the cure or die trying by Golly, LOL.
Rick has been really stressed by his mother of course. I think that is why his blood pressure has been elevated and yesterday he was in A-fib again. We are just falling apart, LOL. Nothing a good week of bike riding wouldn't cure.
My MIL has already called today and is worry about the tests on Tuesday. Maybe she should cancel because she doesn't think she could possibly drink all the liquid they want her to drink. They are giving her half lite which isn't as much so hopefully she will be fine. Monday will be a bad day because she has to be on clear liquids all day and take the bowel prep. I get off work at 7:30 am and know I will get at least 8 calls with questions. Since I am sending my husband over there to make sure she does it right half of them will be from him. Lord give me the strength.
Today I am doing all the things I didn't feel up to yesterday. Getting my TB test which is required for my job, taking my test, getting my meds and my MIL bowel prep and bringing her supper. Rick made some wonderful stew, so rich and thick. If she can't eat that she is in trouble.
It is raining out again. Read about all the tornadoes. Hope everyone is OK. I think it will be a bad year for it this year.