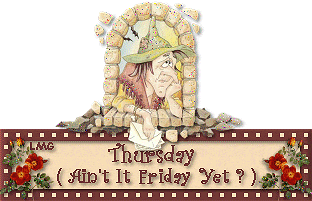 It's Thursday morning and we are in the middle of blizzard type weather. They only expect us to get 3 inches today and 2 more tomorrow on top of the 10 inches we got the other day, but the blowing snow on top of the ice is what is going to be so bad. They are closing the interstates and it looks like it will be really bad. So of course I have to work tonight and nurses don't get the option of calling in. If you can't make, they come get you.
I have gone in snow mobiles, all wheel drives, I have spent 3 days at work before because they get you there, but they have a problem getting you home. They closed interstate 29 which I have never NEVER heard of before. So it is bad bad bad. I am so sick of it. Isn't today the first day of March. Comes in like a lion......goes out like a lamb, well the lion is roaring today.
I spend yesterday listing jewelry. I hate taking pictures of jewelry. Greg, try taking good clear pictures of rhinestones which insist on picking up the flash in a million little bursts of light. For every 20 pictures I took 2 turned out. I have so many more to list today and have already sold a couple so it does do well this vintage costume jewelry. A lot of it is my mother in laws. I sell it for her and told her to buy boost with it. Makes her happy.
She is still not feeling well, nauseated all the time so the doc is thinking about scoping her. I told her to schedule it on a day I am off so we shall see.
I have packages to mail but obviously that will have to wait. All winter with hardly any snow and then boom, Feb. hits and snow snow snow. So, is it snowing where you live?