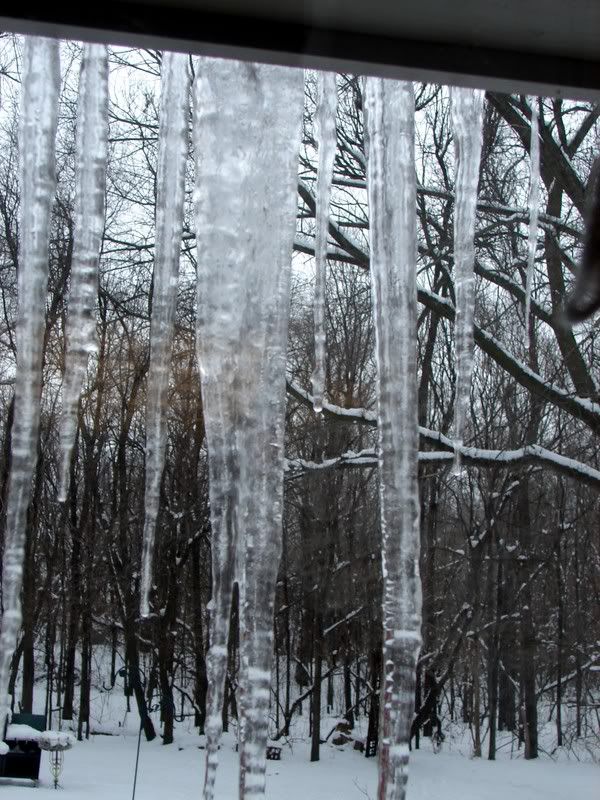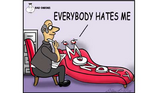 Well we had over 20" briefly but at the rate it is melting it will soon be gone. I might be able to see my wood pile soon and the cars are peaking out of the snow. Good riddance I say, LOL
I stayed home from work yesterday. I don't know if you remember me saying apples were giving me really bad canker sores. So I switched to oranges because I like having fresh fruits. Well now I have canker sore all over in my mouth. And for some reason that is making me sick. My glands are swollen and I am running a temp. This happened the last time I had these canker sores this bad from the apples. What's up with this. Am I allergic to the acidic acid? They never used to bother me. I love fresh fruit except for banana's. They probably wouldn't bother me. So any idea? I have asked the doctors, they send me to the dentist who tells me to see my doctor. So I started L-lysine again hoping to get them gone. It is sooooo painful. And I will have to get to like canned fruit. I wonder if next it will be strawberries, I LOVE strawberries.
A friend of mine died today. He had been sick for a long time with cancer. He put up an amazing fight. Years ago he taught me how to be an EMT. He was in my WNSC, (Wednesday Night Social Club). I remember smashing a cream pie in his face on his birthday, It was a tradition of the WNSC. Worked with him for 27 years. So my heart is heavy today. I know he is working at getting his wings to lay nice and trying out flying today. We well miss you new angel. Our loss is Heavens gain.
Last night I was feeling feverish. Yucky. The radio was playing away over and over Hiliary's speech. I am really sorry if you like her but personally, her voice is like nails on a chalk board to me. I thought is was extremely insulting the way she did her southern voice when she went to talk. A southern black voice at that!
I don't care for her. You stand by your man except when your man continues to humiliate you time and time again with open affairs. When you man convinces you to perjure yourself you don't don't stand by him. When your the mother of a daughter you don't set that type of example. I would have respected her much more had she booted his sorry butt out and taught her daughter how to be a strong proud woman. Forgive him once, maybe even twice, but repeatedly, bailiff wack his pee pee. My opinion and if you like her sorry. My mom earned my respect by leaving a man like that, not staying and being his rug mat for years.
Sells are going pretty good for on-line and considering how new my shop is. I am getting more hits daily. I am sick and tired of listing jewelry so will go back to china, books and pottery for awhile. But all in all I am happy with the way it is going. I still want to find a partner so Friday I will go to where I sold before and ask if she knows anyone who would want to go in on it with me.
Tomorrow I have to be better. I can not miss work because we will be having some new people and will need the strength. ended yesterday running again to a code. My poor knee hasn't got a prayer, LOL. If it didn't hurt we wouldn't have any codes.