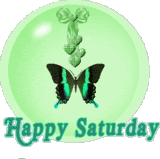 We had snow again last night. It is mostly gone again, but just a gentle reminder that Spring isn't quite here yet. Darn.
Work was busy last night. We had a patient going into V-tach all night. Keeps you on you toes and made the night go fast. I got a call a few minutes ago giving me low census until 11. Good. I might take a nap again. I didn't sleep well. Darn insurance company! I am dragging today.
.

Now normally I don't have much trouble sleeping during the day. A couple times a year though I get into a funk where I will fall asleep just fine, but after about 3 hours only sleep fitfully. Waking up every 50 minutes or so so I never feel rested. Last time I got the sleeping pills and took them about a week until it broke the pattern. I guess I will have to figure out a different way until I get my pills. I am writing to the insurance commissioners office to complain about not getting my pills. I will see if that helps at all. If nothing else I will feel better, LOL.
I am so worried about my MIL. I was just there Thursday and went over her new med again very carefully with her. I was sure she knew what one a day meant. My husband went there today and found out she has been taking it 3 times a day! Fortunately it isn't one that will cause you to overdose, but she does have meds that could kill her pretty darn quick it she did it with those pills. He explained it again and thinks it sunk in, but I was pretty confident she had it understood the other day. Such a worry. We have to do something soon even if it is against her wishes. I don't think she is making rational decisions anymore. Time to get the spare room ready as I now am not sure even an apartment would work out.
My neck is still on the brink. Biofreeze is my friend. Hasn't gone completely out, just spasms. Hope it doesn't get worse.
We have a new neighbor up the block. Some man from California. Last summer this man shows up in bibs and a straw hat and asks us how the soil is. Looked like Captain Kangaroo. All he needed was a piece of straw in his mouth.
Well he bought some vacant lots and started chopping down all the trees by hand. Doing a pretty poor job also. . big old stumps all over. Today we get a letter from the city that he is wanting to put up a 8 foot fence and a storage shed so he can put in an organic garden.
Now in Iowa here was have some beautiful growing area's. Good soil. He could have bought some farm land that was organic as alot of farmers believe in it, and not had to clear all the trees out. He is a man with a dream. Its kind of funny. Its like when politicians visit us wearing plaid shirts, blue jeans and a piece of straw in their mouths. Clinton did that once. Everyone else was in suits and nice dresses. Pretty funny.
So it will be interesting to see what happens. Hopefully the deer can't jump the fence and he realizes his dream. Seems like a nice man.