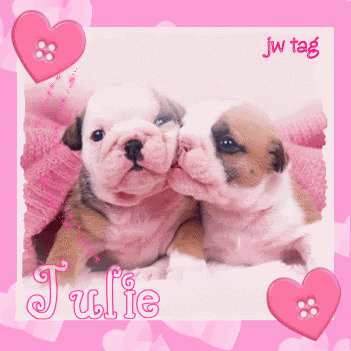 Well, this journal entry will be a hit and miss I can tell all ready. Can't get the color bar to show up. Can't get my font or size to show up. If I was smart I would just stop right now and try again later but I guess I will keep typing and save it to my wordpad first. AOL, always a challenge but even with all the problems I am happy they gave us journals.
We had a lovely day yesterday. The General Dodge house was beautiful. I love those old house full of antiques. One room was full of old pattern glass and the light fixtures to the doors were beautiful. They just don't make houses this lovely anymore. I have been in a few of these new 300,000.00 dollars houses and I am sorry, they look cheap and poorly made by comparison. You don't have the skilled craftman anymore making the curved doors and the carved banisters on the stair case. Everything looks massed produced these days. The furniture back then, so beautiful and well made it lasts today, not stapled together and made with pine like even the most expensive stuff is made of these day, particle board, laminate! Yik. Anyway that was just a lovely house. I bought a couple of Christmas ornaments for my tree, not Santa's but one is a bike and a dog bell. Really cute.
Then we went to the Railroad museum. I wished I had lived back then and could ride in some of those really neat old passenger trains. So romantic and they went through the most beautiful country around you could only see by train. We lost alot when people started driving themselves and the old trains were retired. That was pretty interesting.
Next we drove to the outskirts of Gretna to see the Holy Family Shrine. It was simply beautiful. I am not catholic but it seemed simpler and so peaceful then most catholic places I have visited. The chapel is completely open. Running under the floor and viewed through cut aways is a running stream. You sit in the open chapel surrounded by nature listening to the sound of water flowing over pepples in a stream and it is so quiet and peaceful.
I took the moment to offer prayers up to Jackies sister, John, my friend Dan and my sister plus all our troops. I don't think God cares where I do my praying. Our friend wasn't thrilled about going but enjoyed it once we got there.
I don't go to a regular church. I had a problem with organized religion when I was younger and never got back into going to a regular church. I almost think I have become more religious because of it as I can pray any old place I feel like it and on any day I feel the need. Sounds weird I know but the churches I went to while young really let me down.
Next we went to the beer store to look around. I know, from God to beer! What a leap, LOL. We are beer lovers though. This was heaven to a beer lover. Lots of great beers to look through and it was hard to decide which ones to buy and put in our beer cellar. Got some lovely porters and a couple more Holy Grails, good ale plus one Called Santa's Butt! I must admit to buying it for the graphics and hope the ale tastes as good. We ate at Crescent moon again and then came home making it around 10 pm. Another long day but pleasent.
Today we are going to put up our tree. I have to move some things around in the living room to make a place for it in front of our door. We always use the back door. I also have to go to the antique store to get my money and pay for a month. Sales have been slow so I will give it the rest of this month and if it doesn't pick up I am going to sell on line again. Hopefully not ebay since they are screwing the sellers so bad. I am going to try wagglepop which is starting to really pick up and alot of the sellers who left ebay went there or opened their own on-line stores. Someone walked off with my funky wood purse I brought down there a few weeks ago, not cool. At least selling on line no one steals your things.
Also want to hit the gym today. So it will be a busy day. It takes hours to get the hundreds of lights on the tree so hopefully Ricks new pill will keep his heart rate nice and slow, LOL. I just wait until time for the ornaments. I will take pictures when it is done.
Well that is about all. Time to get busy as the days are so short it seems. Have a great weekend all. Does everyone else have their trees up already?