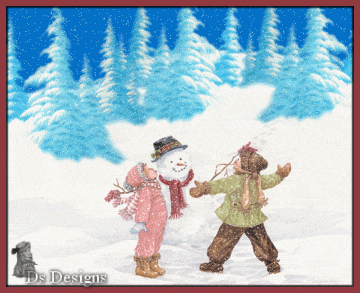 The only snow I want to see is in the graphic above. My son always wanted snow every year. Getting him to shovel the snow though was another matter. To children snow means sledding, hot cocoa, snow ball fights...... to adults snow means risking a heart attack shoveling, wet muddy floors, higher heating costs, and snow ball fights. I mean no matter how old I get who can pass up a good snow ball fight. But.....I could live without it. It has rained steady since yesterday. But stayed above 30 so no freezing. And I am a happy camper about that.
Today is the start of my long stretch made longer by my forced extra shift next Thursday. However...... this will be the 3rd check of the month. That means a check that they didn't have to take all the insurances out of. Kind of a free nice big end of the year check with the added bonus of a Christmas holiday pay on it. Now that is a good thing.
Saturday and Sunday we are having the potlucks and gift exchanges at work. I got an email today saying the gift certificate got mailed out on the 19th. Should make it here by when I need it. The post office will have some splaining to do if it doesn't come.
By now you all probably have all your gifts wrapped and cookies baked right? I know one family that does all their Christmas shopping the day after Christmas. Saves them a ton of money and then they celebrate afterward also. OK, now that just seems way to tight too me. Practical yes, but I bet this is the same person who sticks all the jam containers in her purse from the table so that when you sit down next its gone. Takes the toilet paper from the stall you will go to next, carefully opens every package so she can reuse the paper instead of ripping and tearing to her hearts content. Me? I never want to step inside another mall or store for the next 2 months. Presents, let me at em, rip and tear and for empty rolls of cardboardwhen the paper is gone, I have Zoey. She loves to tear them into small pieces that fit easily into the garbage. It is her only job around her but an important one she takes seriously and with a happy wagging tail.
If your traveling this weekend, please be careful. Make this a safe holiday. If I have no patients in the hospital to take care of that will be fine with me. Be safe all.