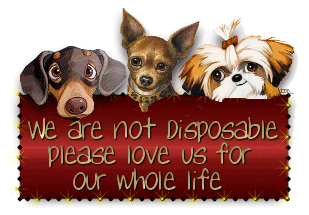 It is suppose to rain, then snow, rain then snow eventually creating a 1/2" thick layer of ice today. Oh Goody! We make sausages today. My son drives 30 miles away to work today. I don't want a white Christmas....really...... green would be just fine. My sister lives in Hawaii, I want a tropical Christmas too. Blue oceans, palm trees swaying, warm breeze. Opening my gifts on the La Nai and saying Mele Kalikimaka & Hauoli Makahiki Hou. Now thats what I'm talking about...... Sigh. I can dream can't I.
Yesterday my MIL came over to eat. It makes me sad to see how much she is slipping these days. She is getting so forgetful and frail looking. For some reason getting her out of her house always makes it worse. She is better surrounded by her things, things that are familiar. I do think the time is coming when it isn't safe for her to be home alone.
We plan on having her move into our spare bedroom. I know it will be hard on her to be here with me as a night worker. Since my son still lives at home he sleeps during the day also. Rick will have to keep her occupied and stimulated. Plus closing down her huge house will be a nightmare.
This is my last night off. I have to get to the store and get the stuff for the sausages and my potlucks this weekend. I have until Saturday to get my gift certificate so I sure hope it arrives in time.
I hate going to the stores this time of year. The people running around spending money they don't have. Buying gifts people really don't need. Just grabbing anything so you have a gift to give. This time of year is when people get singing plastic fish, rocking santa's, and assorted gift packs. Pulling out the plastic to pay for gifts when they can't afford to pay for gas and can barely make ends meet. The worry look on some parents face. Why. Why did this season start to stand for this?
When I was young we had smaller gift givings. I got new PJ's and a couple of gifts, usually a new barbie and one of the ladies from church made wonderful barbie doll clothes so I got some great outfits. We got one family gift, usually a game or one year a record player. We kids would exchange gifts but we usually wrapped up something of ours and exchanged it. I would give my younger sisters something of mine they really liked, usually some of my hair ties or barbie dolls clothes. We pulled taffy, made cookies and had a good supper. It was plenty. Mom got her robe from us. I never felt shorted.
When Rick and I got married we made very little. He had so many relatives I was shocked and they all exchanged gifts. Lots of time home made gifts which was cool. One year I made homemade cheese cakes and braided breads and gave as gifts, boy did that go over well, then next year they were disappointed I didn't cook, LOL. Anyway things slowly started to get more extravagant. I started buying my sons way more then I ever got as a child. Spending lots more then I intended to. Why? Because their friends always got so much I wanted my kids to say they got as much also, now my son buys his children twice as much as we bought them. When will it end.
But I can't stop. My husband says lets not exchange gifts anymore. We usually just buy things when we need them. My youngest son could care less. Just buy for the grandkids. Just spend the day together and have a traditional meal, no worries, no mess.... but I can't. No gifts for my loved ones under the tree. No joy of watching them see what I got them. Ugg slippers for my husband that cost a fortune but what he has wanted for a long time. A great art book for my son I know he will love.
I know I am not alone in this. Right, right. But.....the childrens faces looking at the toys and dreaming, sitting on Santa's lap, looking with awe at the lights on the houses. That is so special. For the children this is still a magical special day. For me too but for the real reason. Go out and look at the night sky, thinking about that night long long ago. That makes it magical for me, and special.