Pop on over to Dads and let him know your happy he is back up and running with his journal. Jeff helped him straighten everything out. Dad does an entry each and every day and really missed his journal not working, and we missed him. He has the coffee and a smile ready.
http://journals.aol.com/white6416r/DadsTomatoGardenJournal/
We had 3 new nurses on the floor last night. It was fun watching their freshness and happiness. I hope they have as many years loving the profession like I have. They had lots of questions so kept me on my toes and the night flew by. From what I can see so far they will all be good nurses. Good bedside manners already and good attitudes.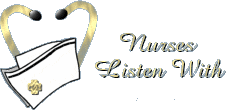 Zoey did well at the vets. The vet thinks it is allergies since she responded so well to the shot. He is giving her steroids for a month. I am not real happy about that as the side effects can be bad but she is doing so much better I will give it a shot. She looks pretty happy and has lost some weight so that is good. Down to 64 pounds of pure soft doggy fur.
My ankles are down today also and I am down 2 pounds so I had more fluid on board then I had thought. So like Zoey I am feeling pretty good also. No soft doggy fur though.
Yesterday right before I was leaving for work I looked in the back yard and saw these 2 bucks. The buck stops here, LOL. Terrible pictures as I had to shoot through the window. I have noticed if you point anything at the bucks they are gone. Too many people wanting to put that pretty head on their wall. Now there is one I just can't understand. I hate the taste of deer meat and they look so much prettier this way. If only they would stay out of the street in front of cars and out of my garden. They all the love the pears from the tree though.