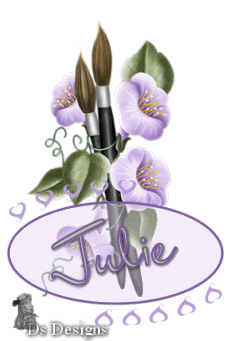 Good Morning everyone. Hope you hall had a relaxing and revitalizing day. I watched on the news at my MIL and saw the little children digging though the snow looking for their Easter eggs in Ohio, how cute. Glad we didn't get any of that white stuff though they are predicting it all week here. I sure hope they are wrong.
I decided I was being a terrible DIL by not planning anything for Easter dinner especially since it might be my MIL's last easter dinner. So we went and bought a ham and I cooked ham, pototoes and green bean casserole plus a mile high apple pie. So we had a nice dinner and spend the day visiting.
I talked to my grandchildren and they are so cute. They have talked to them about my MIL being sick so my grandson who is 2 1/2 had to discuss it with me. He goes, " Gramma Betty isn't going to die because we are going to save her but her house is dying and we can't see it anymore," Well.......Ok Gabey. My son explained that they had told him since Betty was a good woman and had been saved she would live on heaven and our memories even if we couldn't visit her at her home anymore. That was how Gabe summed it up. Have to admit it gave me some chuckles. Its so simple and concrete to children.
Work was good the other day. The patients were sweet and the night went fast. The money is really good on a holiday which will be nice since I missed a day. I get double time plus an extra 8 hours of PTO. That will be nice.
Today we are going to my MIL. I am going to clean the house and do some laundry since she has company coming Wednesday. Then we are going over papers. The lawyer will be coming over soon and we want everything written in black and white. My BIL will historically cause a huge amount of trouble when the time comes and want it in stone how things will be handles and who gets what and where. We have decided we will probably move in there when she gets worse. I will miss my computer. Last time I moved my computer over there and I might again as I need it for my on line business. Tomorrow we see the doctor and get the rest of the story.
Analytical I find it interesting the way your body responds to stress. I am guessing my week long headache was due to anticipation of the bad news I knew in my gut was coming. Now I have a cold sore which I always get when I am sick or under stress. My husband has completely lost his appetite, he's alot like his mother and I am having a terrible time keeping mine under control. I went shopping and got all kind of low calorie snacking things on hand as I seem to snack when I am under stress. So low fat yogurt, rice cakes, carrots, etc.... I sure miss my apples and oranges. I am using the new toothpaste which seems to work great.
My MIL is still doing all the wonderful things that drive us crazy sometimes and that I written about here. Some things never change. Now though we bite our tongue a little tighter. She told my hubby she had called a friend of hers who also is very sick and in a home dying of cancer. It is all over and in all her bones. Betty was kind of upset her friend didn't seem more upset over Betty's news. My hubby said, well what do you expect for God's sake, she is dying and on a huge amount of morphine for pain. It isn't always about you Mom.
Seems mean, but you have to have lived with this woman for years to understand this. With my MIL it was always about her. When my FIL was dying is was all about her and now she is the star of this show. Sounds mean, I don't mean it to. Just this is how she is. Now every sentence is, I can't do this because I am too weak. It used to be, I can't do this because I am old, or a poor widow, or cold or hot or tired, or any hundred other excuses. But she IS weak. This will be such a tiring time.
I got a new sleeping pill from the doctor and slept a blessed 9 hours last night. What a wonder that was. I feel like a whole new woman. Gee I should look in the mirror, maybe I am thin and beautiful?
Well that is all the rambling on I will do. I wanted to share this. Someone sent it to me yesterday and I thought is was too good to save until next year.