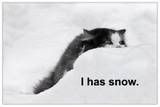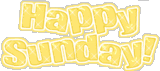 Well we have snow up to my butt.About 7 inches so far and it is still snowing and blowing. But.....it is beautiful. I woke up and looked outside to see around 10 deer pawing through the snow looking for seed. Too dark to get a picture but what a picture it would have made. I am going to get some pictures later when it stops snowing, if it does. Then I saw 2 dogs running in the woods, a husky and a lab, they were having so much fun playing in the snow.
My son and a friend went out to eat last night against our advice. They got 2 blocks from here and hiked back. Now his friend had to spend the night as he lives 30 miles away. Why do young people always think the warnings are for everyone but them?
I saw the cutest care bear the other day I wanted to buy for my grandson. My husband said I couldn't get it because it had a rainbow which was for gays. What? The gays get rainbows? They already got gay, a word I used alot. It really describes my mood sometimes, now they get the rainbow also? Not fair. They can have mud pie, let me keep my rainbows. I like giving rainbows. How about fluffy clouds, they can have that, I want the damn rainbow. Who made these rules? I am getting too old to keep up. Is this stuff written someplace and why does everyone seem to know before me? Sigh

I got a ham out of the freezer for supper tonight. Seems like a good day for a big meal, comfort food. Can't do anything else. I am going to have to go shovel off the roof, if you don't with these deep snows you get a ice damn that can ruin your ceilings, I have 2 rooms with damage from 2 years ago. Then I need to shovel my path. My son and I think I'll recruit his friend will help but I don't like Rick to shovel. Men should not shovel after 35 in my opinion especially with heart conditions. Just asking for trouble. Otherwise another lazy day listing items and reading in my book. I hear this storm is wide spread. Everyone take care.