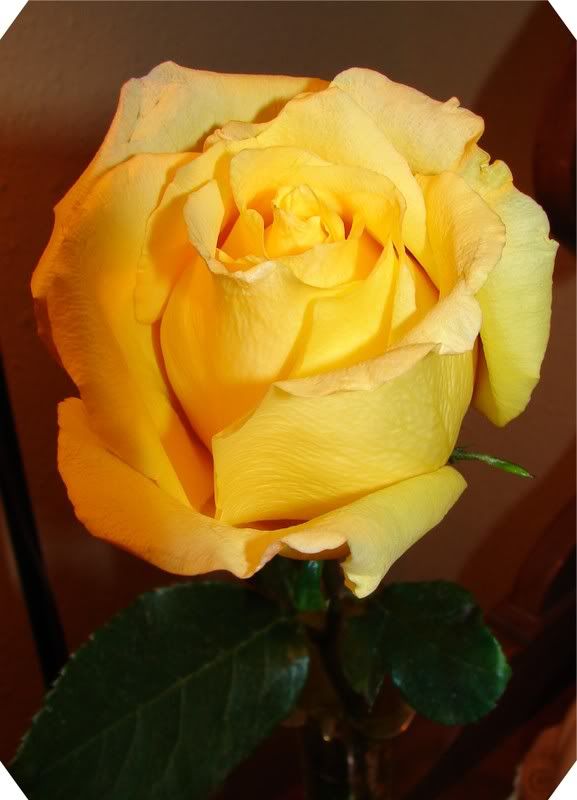 It smells as great as it looks. And I needed a perfect rose yesterday after the spat with my BIL.
It is going to take TNT to get him out of the house. I get so discouraged after a row with him a rose was really needed. Isn't it perfect.
I have to call the auctioneer today and tell him how much silver we have. I don't want it sold if it will only bring a few dollars. Silver is worth 17.74 today per ounce. Not that I would melt it down but no reason to sell it for pennies. The auction is less then 2 weeks away. I will be so happy when it is over. Rick is going to talk to the lawyer tomorrow and try to bring BIL up there to talk to them. I am angry they still haven't sent the eviction papers. Whats the hold up. Lets finish this. If they think he will leave on his own they are mistaken.
Anyway, today is a day of rest, kind of. I am listing all my reference books on ebay. Don't need them now. Anyone need any books on Roseville, fenton, weller, pottery, hall, jewelry, clocks, you name it? LOL. I will have so much room when they are gone.
So have a great day of rest all. I will.