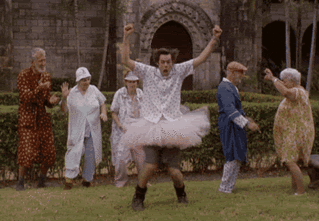 I got last night off for low census. Now how lucky was that considering we were bursting at the seams last weekend. So I am sitting here this morning drinking a cup of perfect coffee, turned out very well today and getting ready to go my MIL's. It is raining today, bummer but is still suppose to be nice this weekend. With 2 full days off I know I will have everything ready by Saturday. I am so nervous about Saturday. Isn't that weird? I don't know why I feel so stressed about it. I think because everything that is so familiar about her house will be gone except the little things we kept. I have never seen the house empty.
I had a dream about my MIL last night. We were going to water aerobics like we used to and she almost fell, I caught her and we gave each other a hug and had a good laugh about her being so left handed even her feet were lefties. It woke me up. I was sad and had a hard time falling back to sleep. You take all these things for granted while they are happening and then when those moments are gone.....just memories.....well its sad at times.
Well way to go Julie, now I am sitting her crying and I was in such a good mood just seconds ago. Sheesh...... Anyway
Anyone know whats going on at the
Eagle cam?
Mom is definitely sitting on eggs again and just now was busy rotating them. However not a single update on the site since she lost the last batch. How many eggs is she sitting on? When are they due to hatch? Will it be soon enough they will survive? I want some answers here LOL.
Well, I am ready to pop into the shower and go. Take care everyone and just think, the weekend is just around the corner.