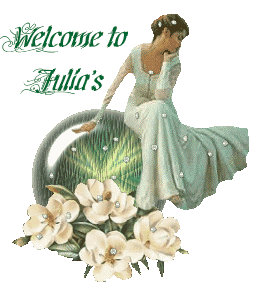 We have great weather in Iowa this morning. Finally! It is suppose to get into the 70's. I love it. The sun is shining and the birds are singing away. I love Spring. It always makes my heart happy. And the great news! It is suppose to be wonderful weather on Saturday for the Auction.
The auctioneer finally got it in the paper. Some things are listed that we never had, some things are listed that BIL took, but most of the items that might temp people to spend their hard earned money are listed. We shall see. Either way I will be happy when it is over.
My book sale on ebay is slowly going along and slowly more and more of the books are being sold. Most are being bought by one woman so I hope I can fit them in a flat rate box to save her money. Books are heavy and expensive otherwise even with media price costs.
I am seeing the Doctor this afternoon. Unfortunately my back is worse again. I have so much pain between my shoulder blades and my neck was causing me fits the other night at work. I could hardly turn it. The pain between my shoulder blades is bad enough it is waking me up from a sound sleep. I think it is time for another MRI to check the status of my bulging discs as it feels like either one has ruptured or more are effected. Not sure what they will do or can do to help me but it wears you down being in pain all the time so I hope they can at least take it down a notch or two. I have a bike ride to get ready for!
Unfortunately the locationof the pain does affect my bike riding. Stoves me up to be hunched over the handlebars even though I don't have the low type. Also unfortunately I have gained back the 5 I lost. With the increase in pain I tend to pamper myself and not exercise like I should. I only did the stairs once last weekend and nothing for 2 days as I try to get this pain to settle down.
The good news is when my back is out I get caught up on some reading since that is all I can handle so some books I wanted to read I got finished and Rick has been working at his mom's so I don't have that pressure. It is really pretty much done for the auction. Shame on us for waiting until the last minute. I just wasn't comfortable with my BIL there going there alone.
We still don't know where he is staying. Maybe in his car. I know he is at the bar most of the time as my husband has to pass it on his way to his mom's. Its one of those little neighborhood bars and his car is always parked there. Maybe he got a job there? Doubt it though.
Well, enough rambling. I am going to soak in the tub and try to get some relief. 2 more nights of work. It is really going to be difficult and I am not looking forward to it. Maybe the bath will help. Take care all.