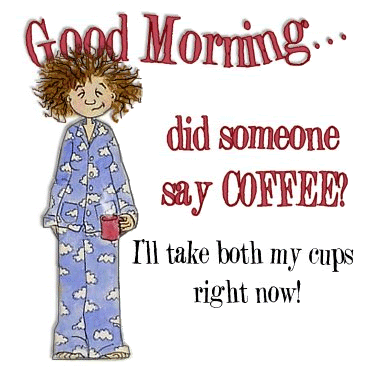 I wake up briefly and zoom.....my mind starts going a mind a minute over everything I still have to get ready for auction. I lay there and wonder if Rick got this done or this done without me their to gently but firmly nag him. I wonder if the auctioneer has advertised enough to get a good crowd or are all my items going to be given away at rummage sale prices. Of course drifting back to sleep is impossible after that.
I did get 6 solid hours which is good but 8 would have been much better. I try not to get worried when I find out Rick looked for new vans instead of working on the house and just keep telling myself it will fine, everything will be done by Saturday. And really by now there is not much I can do about it. I still keep thinking I should get rid of this auctioneer and hire another who will put pictures up and advertise further in advance then 3 days like this man is doing. He promised up photos on his web page, he promised to do a great job. He hasn't taken pictures. I don't see any flyers. His site just lists her name and the date of the auction! This is advertising?
Last night at work was good. The best night we have had in weeks. It was a welcome break. I put flyers up all over about the auction. If he won't do I will! And if the day of the auction hardly anyone shows up and the one that do are all dealers I am not selling some of my items. My best depression glass is there. My best pottery. My MIL's sterling.
See.....see how my mind is racing! LOL. I can't stop my brain, I can't stop my brain.
My back has settled down. The snow all melted again, the temps went up and with the warming weather my arthritis settles down. It would be good bike riding weather this week if I had time. But after Saturday.....I will have all the time in the world to just relax for a while.