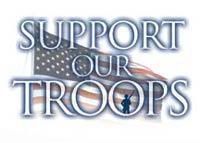 I was listening to the radio. Andy Williams, remember him. He was talking about the shows they did for the troops over the years. I remember watching footage of all the soldiers enjoying the shows. A break from fighting for our freedom.
Seems they can't get the acts they want to see these days. The new left wing performers won't go and entertain our troops. Who are fighting for THEM. Because they don't support the war.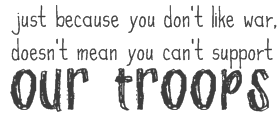 And this ticks me off. I am old enough to know Vietnam vets. To know what those shows meant to them. And even when I have all these mixed feelings against war I always...ALWAYS support the men and women who are there fighting for us. FOR US. So this makes me mad. It makes me mad that they think we should not celebrate the 4th of July. Are they kidding! Who are these people? What rock do they crawl out from under that they don't know what is going on in the world.
This young man or woman over there need and deserve your support. I am proud of them. I am proud of my country. I am proud of the performers who will go over there and lighten their load. If only for an hour. Thanks to those that do. Shame on those who won't.