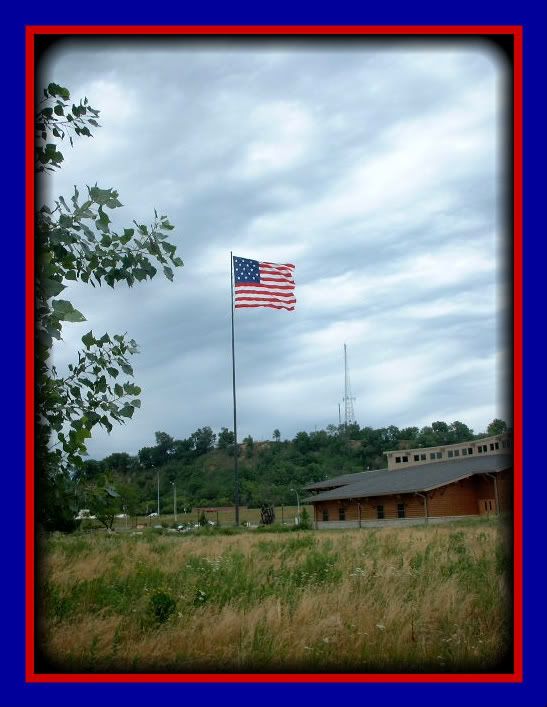 After a soothing rain during the night I am awake and well rested. Soon I will be chopping up meat and veggies for the kabobs we are having today. I want to marinate them for awhile. Don't they sound good grilled, yummy.
Rick is at the lawyers again this morning. Every time he signs some paperwork they say it is the last one, but everyday he gets a call there is one more. I swear the estate of my mom who died without a will and with bills was tons easier to close. Sheesh, if they would just let you take of your own business yourself we could have had this done a long time ago. The gas money alone running downtown all the time is expensive.
Last night we went downtown to eat. It was the first day of the smoking ban in public places and I wanted to see how it affected business. Frankly, I don't smoke and can't stand the smell on my clothes, but to me how can they ban a legal substance? How can they tell restaurant owners and bar what they can and can't allow in their own places? I think if smoking is such a issue then make it illegal. But the government gets so many tax dollars they won't do that. What will they decide to ban next? Personally strong perfume bothers me, I have asthma attacks, why not ban that, and the smell of sweat or strong body odor, or... or... or. What will they turn their attention to next? Why us overweight people, and then the short people, and the tall people, and the people who drink pop.
Man, sorry about that. I seriously did not mean to rant here. I should be hitting my other journal. Sometimes I just go off. Anyway. The holiday. I am going to see if I can work. The money would make me happy. I have a van payment due soon. Gee, I haven't had a car payment for a long time. Thats the downside to the new van. I read where they are saying the death of the mini van. I think it must be the death of the brand new overpriced mini vans because the used ones are just flying off the lots here and I see them all over. At least 4 out of every 10 vehicles on the road is a mini van. I am very happy with mine even though the gas mileage is terrible.
My vacation is next month. I am so excited. We are going to ride again today and I am exercising to get in shape for it. We are thinking of going to Glacier Park after we leave the black hills. Depends on what it costs us riding around. I am going to bring my laptop so I can download my pictures on it. I have a feeling I will be taking tons. I can't wait.
Well, I have to get the meat cut up. Hope everyone has a great and safe 4th of July.