I just happened to get some neat new marbles. Can't help it, there are so many out there and they aren't really that expensive in the world of collecting, right, right! Anyway here they are.
I like the Davis's marbles. They have such vibrate colors and the marbles are solid. This is from 2006, yes it signed and called Fireman. It is about 1 1/2 "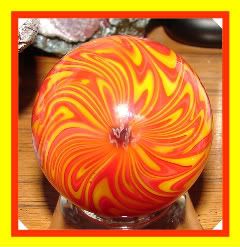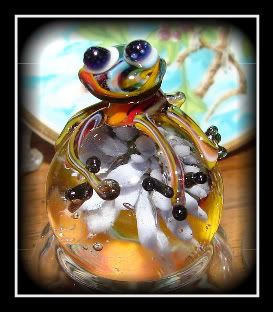 Lampworks makes these cute marbles with frogs and lizards on top. This is the bullfrog. So cute.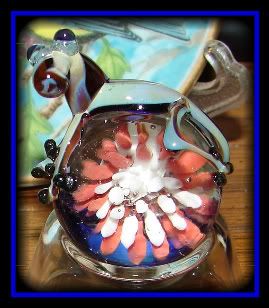 And the lizard. Also very cute and these are well made.
View from the top. So, what do you think, pretty, cute, waste of money. They don't take up much room, less then the teapots I used to collect and are so pretty. I like them. Plus....they may go up in money. who knows.
I also found a great site. Smart Money I worry about money....don't we all. I want to save. After Medicare is going broke. So check this site out. I have my son reading it. From making your own laundry soap to saving for retirement and paying your mortgage off early this has tons of great advice.