Here is a picture of the chicken teapot and cookie jar I bought the other day. Cute huh.
Plus 2 of my new marbles. These are large marbles, 1 1/2". Hand made by Rick Davis and signed.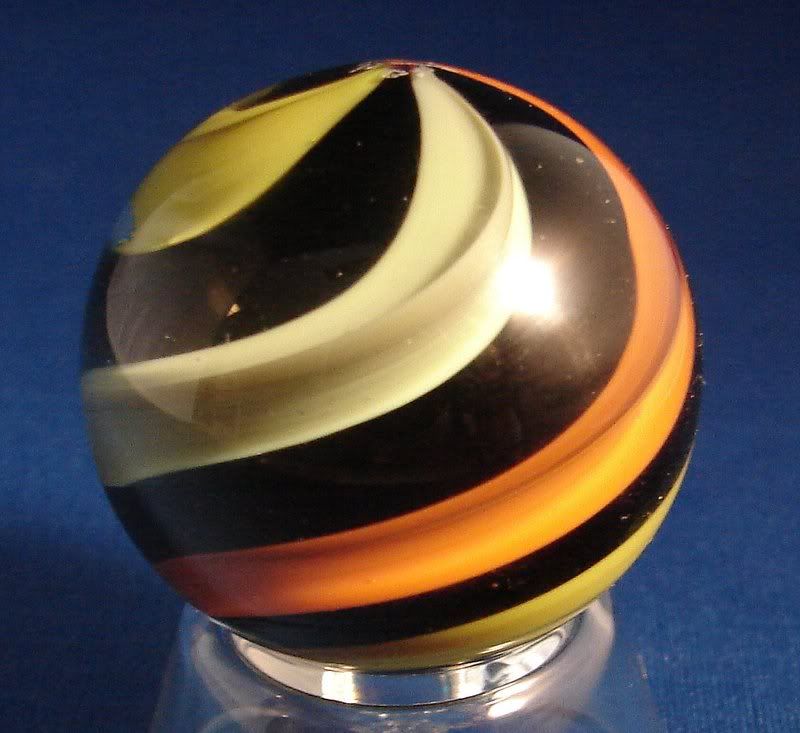 This on is called On The Edge
Next is my Spiral Core Marble by Rick Davis also.