Zoey wouldn't get off the bed so I could take this picture. This quilt fits my bed perfectly and is her oldest. I am keeping this one.
This small twin size one I will probably sell at the auction
I love the one below but will probably sell it also. I can't keep them all. My BIL would have a cow.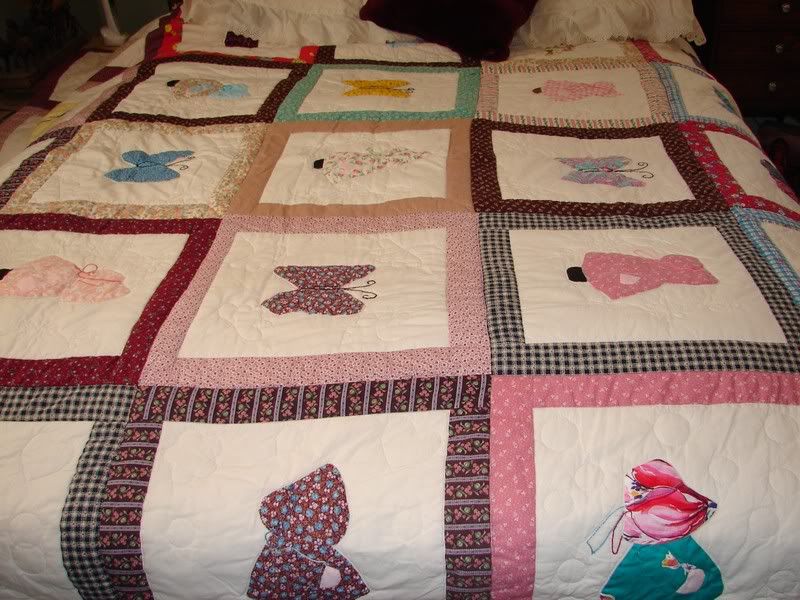 This one below I will also sell at the auction unless BIL wants it for his son. The 2 pictures are front and back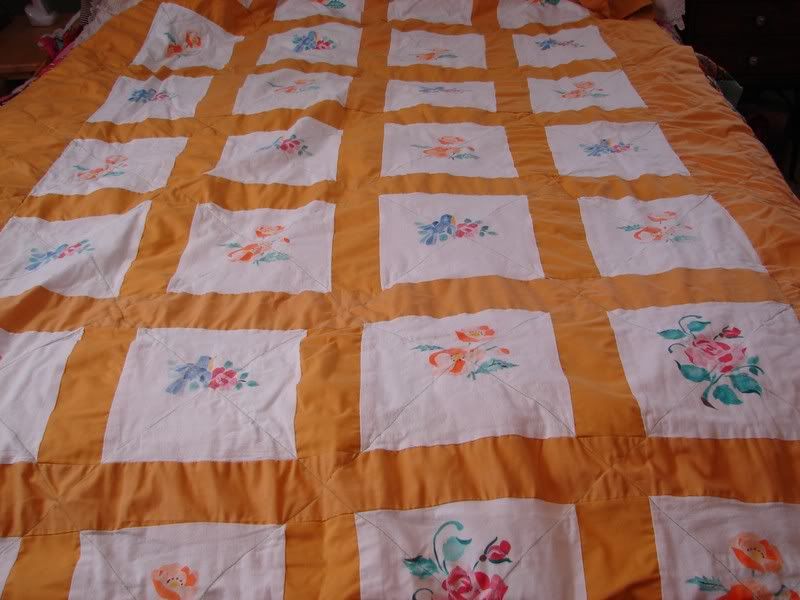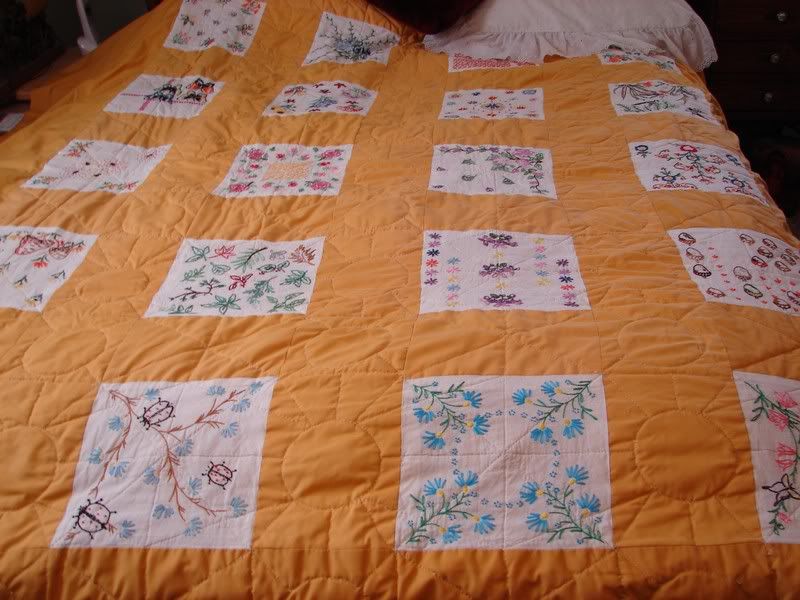 Another of my favorites she did. I love the needle work. It is a smaller quilt also. I want to keep it but haven't decided. It would be very hard to part with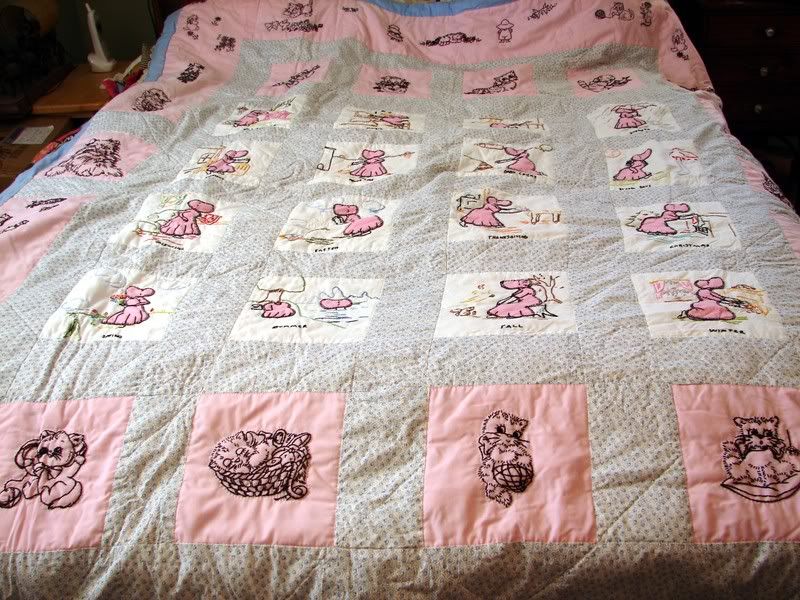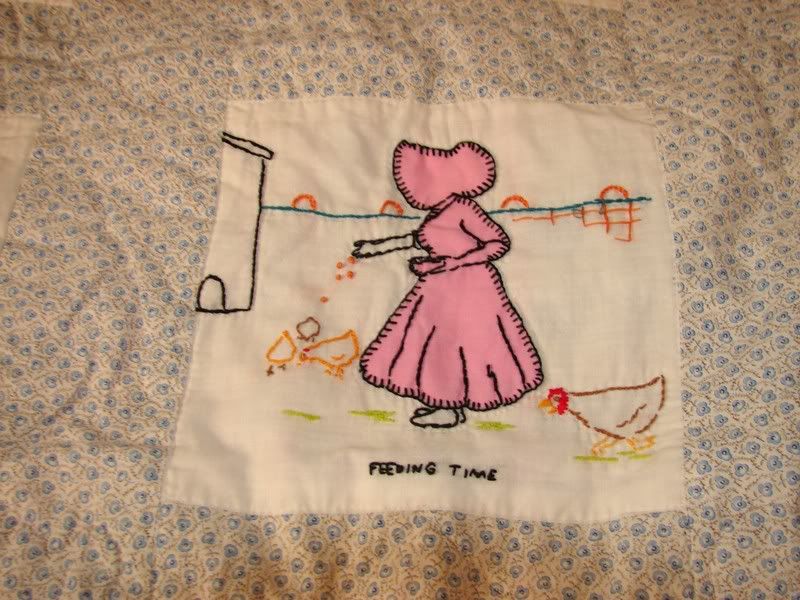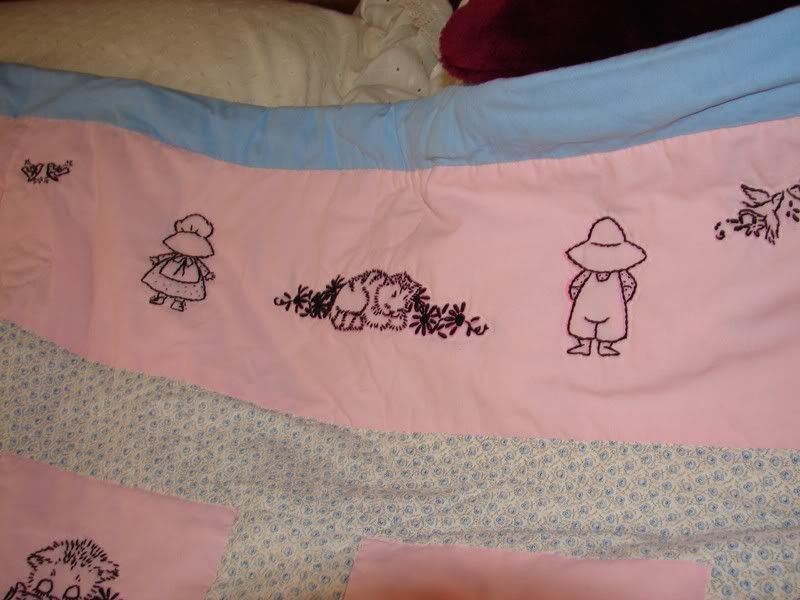 The quilt below she made me for Christmas about 10 years ago. I love it.
Patchwork quilt. This one is a smallone and I will probably sell it.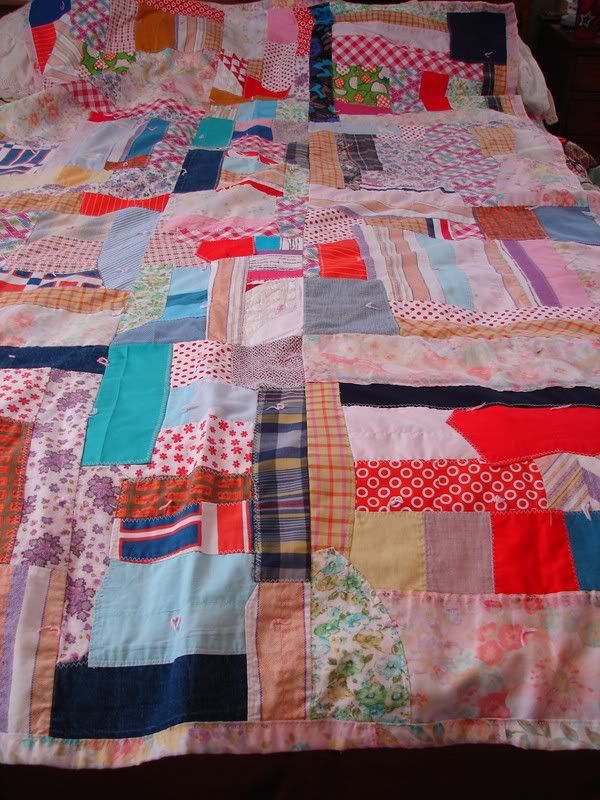 We both made one of these quilts with the nylon inside each square. I never finished mine as it got hard to find nylons. Keeping this one also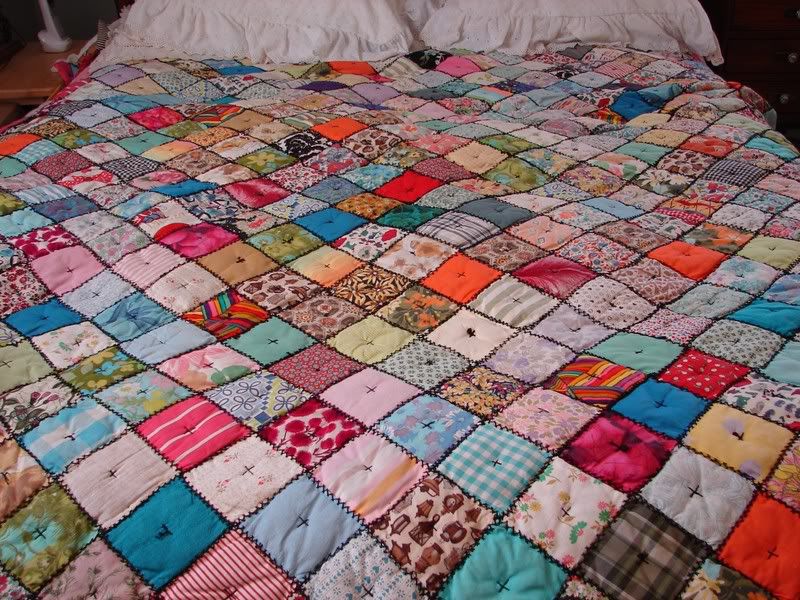 Another small quilt which would look so cute on a little girls bed. I am selling this one.
I am saving this one for Mackenzie when she grows up. She loves lavender and pink.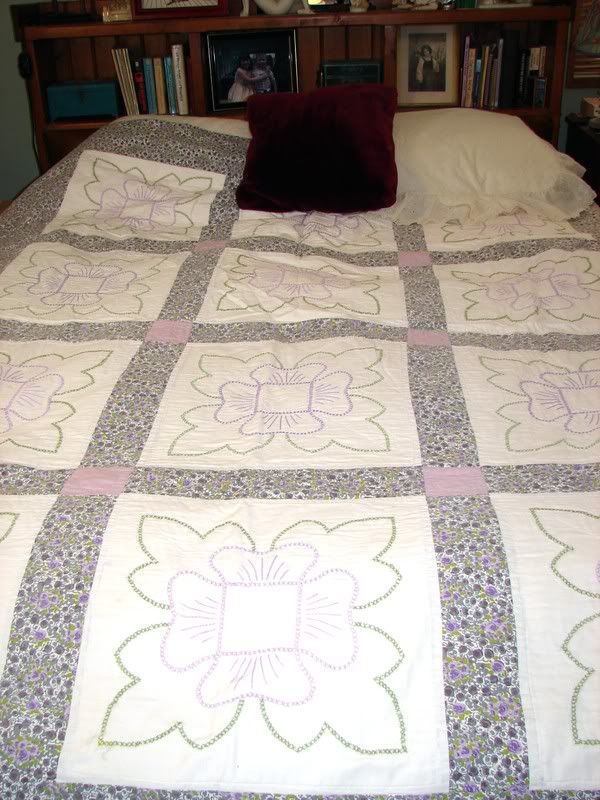 I remember my MIL having a heck of time when she made the one below. She said it was harder then it looked. I took her word for it. I will probably sell this one also.