Just when I had just about given up hope the
mother eagle laid another egg.
Lets hope nothing happens this time because this is it for this year. I am excited.
Hurt my back yesterday slip sliding on mud so missed work last night so I could try to get it back in shape. I will probably try to work Easter to make up for it.
Rick is out visiting the lawyer letting him know whats going on. Our big battle is still getting my BIL out of the house. When he finds out my son has bought it he will be even harder to move so we will let the lawyer go ahead with the eviction proceedings. It makes me mad he is forcing my husband to do this. Why doesn't he just move. It is creating so much stress. Soon he will have enough money that won't be an excuse, but I bet he still won't leave. Sigh.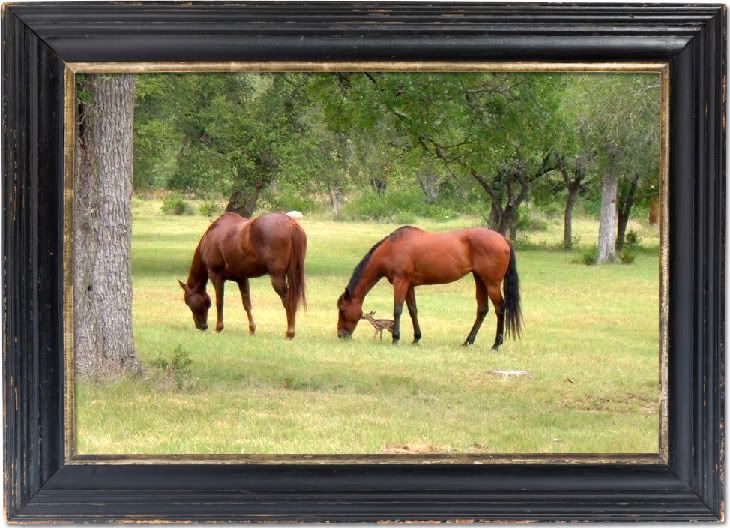 Anyway. The sun is shining outside and looks great. Yesterday my neighbors chickens got loose and they sat in my yard and crowed. Makes me miss my chickens.
Well, about the pictures today. They are not mine first of all. They were sent to me. This little baby deer was watched over by the horses until its mother came to claim it. It looks so tiny by those horses feet but they were very careful not to step on their tiny visitor. Isn't it sweet!