Instead of green Iowa is celebrating with a fresh layer of snow this evening. Can we say bummer. I can. Anyway Happy St' Patrick's Day J-land. Cheers to you. Now if you know me you know I like a good beer once in a while but I can honestly say I have never had a green beer. I have no plans to break that tradition. However.....I am going out for an Irish meal and a nice Widmers.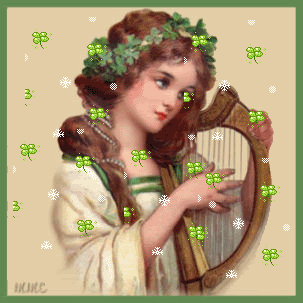 This was the busiest weekend I have spend at work in years. It was emotionally and physically exhausting. In fact....I just woke up! Usually on my night off I sleep until about 1 and that way I can go back to bed later. Well I woke up and checked out the clock, 4:15. And I ache all over like I have been hit by a truck. What a week.
I had such wonderful patients though and had the rare pleasure of taking care of the same group all 4 nights. One patient told me, In this nightmare I am living right now you are my only bright spot. Isn't that sweet! Made me want to cry. I am glad I made this difficult time a little easier for him.
Well, I have to get ready to go. Another exciting entry aye. Have a wee bit of fun today you all.