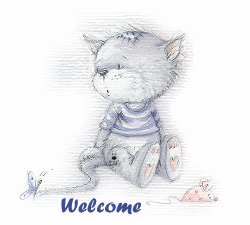 I just am having a hard time believing it. The last 4 days have gone by in record speed. I was absolutely shocked to find out it was Sunday already.
We have been unbelievably busy at work. I asked, what happened, did someone mention the millionth patient gets a million dollars or something? Top that off on Saturday night the computers were down all night while they updated. We went back to paper charting which wasn't bad, but then in the morning 40 minutes before I would have escaped we had to put it back in. Overtime city. I have so many hours of overtime this check I could take a mini vacation.
Last night was not good. Normally I work with a great group of nurses but we have a couple who don't pull their weight. Not team players. On a busy night you really feel the lack of teamwork. Our charge nurse is wonderful though. I always know she has my back which does help. One more night. Tomorrow I will simply crash and burn.
We are down to the deadline at getting everything organized at my MIL's. I am bringing my stock over there a little at a time and BIL is very very slowly moving out. The lawyer took it upon himself to start eviction proceedings against him so that did speed things up some. I dream't about him today, not really the man of my dreams if you get my drift. We saw each other at a party and he said, B---H, and I waved back with my middle finger...so even in my dreams we aren't getting alone, LOL.
Another thing..... turns out my son is still going to buy the house. He is going to put $20,000.00 down which will really reduce his payment. I should be jumping with joy. I am just so afraid he is buying the house for all the wrong reasons. I told him this should in no way be an emotional purchase. If he was buying it for sentimental reasons he shouldn't. For that money there are any number of houses right now which would suit him as well if not better that are already remodeled.
With all the talk about recession and high gas, no meat in the future, a asteroid hitting earth, mad cow disease, blah blah blah blah I am just worried sick. Am I worried because I am his mother and don't want him hurt or because I really am worried about the future.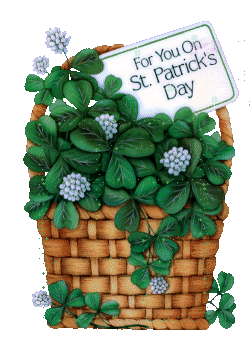 I have always told my sons to weight their options pro and cons before decisions but not to let worry about the future stop them from advancing or living their lifes to the fullest. Now I want to yell all the concerns and worries in my sons face thus doing what I instructed them not to do. The stress pictures are moving like crazy today I tell you.
Tomorrow I am thinking about getting together with some friends to relax after the week we have had.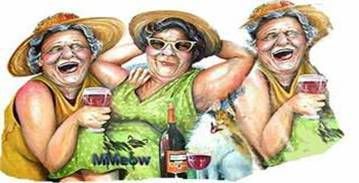 We are all feeling stressed. Maybe a Irish celebrations. We are going to talk about it tonight. I will probably end up going out with Rick though. We had talked about the Irish meal at Sweet Fannies and maybe a perfect green rose, We shall see.
Well, Rick is wanting my help. Time to get off and ready for work also. Bye all.