Well, I have made it though one night of work without incident. Yah. 5 more to do with being ill, I can do it. I can do it.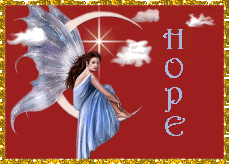 And I had a good night last night. Wonderful patients, wonderful families, wonderful night. I had to be charge and that wasn't even bad. Oh yah. I believe.
That I will make it this time. I can't imagine being sick enough now to have to miss any work. I do have a cold, but that is nothing compared to what I had been through. I am still taking my vitamins, drinking my ginger, back to meditating to calm the savage beast of my imagination and worries. Maintaining a happy and calm attitude.
And dreaming and looking forward to a warm day, my bike, my hubby, a beautiful bike trail on a beautiful day. I counted it up, 42 days until spring give or day. Counting the days down.
So everyone have a wonderful weekend and once in awhile pause and send me some good vibes. Stay well, stay well. And you all stay well also.