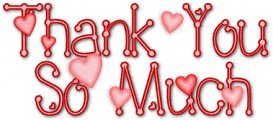 Jimmy
made me a proud member of Area 51. I am simply thrilled and honored. Thank you Jimmy. I 'll toast you with my perfect Martini when the new Martini bar opens.
Thank you everyone for your words of support. Its just one darn thing after another, but it could be worse and is for many. At least I have a great excuse to be lazy and just read a book and watch movies all day. The muscle relaxers made me unresponsive so I am ditching them. They gave me scary dreams, or maybe I would have had them anyway but I hate that. I will soak in the tub and wash my aches down the drain.
Tomorrow I get my hair cut. I am going even if Rick has to carry me in. I am one shaggy unkempt looking woman. This should have been done about 4 weeks ago. Yikes.
Well, I am off to get in a hot tub with bubbles! Hope everyone has a great day.