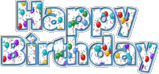 Today is the day we celebrate as Zoey's Birthday. 9 Years Old today. She has been a great joy to our family from day one.
Day one. Right after I adopted her from the Humane Society we stopped at the Vets for a checkup. From the beginning she showed her happy personality and self confidence. She had no fear. Her beautiful coat already showed as a 9 week old puppy.
She ended up having red mange. They said we could return her as it was hard and expensive to treat. But we were already hooked. She had us wrapped around her paw from day one.
She settled right in and was crate trained right away. Probably from being in a kennel. At night we would say go to bed Zoey and she would get in her kennel and sleep without any problems. After awhile we never had to close the door as she only ever had 2 accidents. And Cute!
I had never allowed my pets on my furniture especially my new couch. Zoey just seemed to think she belonged there. She would get scolded and give me this look.
How could I resist that! I finally gave in and was rewarded with a big smile.
So a couch dog she became and she loves it to this day. Soft couch and a couple of pillows, what more could a fat puppy want to make her happy.
She would lay on the top and look out the window at the world going by. We think she might be part goat.
Another thing we found out right away was she thought she was a nurse. If one of us is sick she hovers....close, until we get better. Somehow having her close does make you feel better.
She also loved stuffed animals. They never survived long so I would go the thrift store and buy a huge bag, wash them and dole them out. Stuffing and parts all over the room, but we never lost a shoe or glove. She knew which were her toys from day one.
She loves her walk and usually looks pretty styling.
And in the snow she always has to bury her nose.
She has grown from the fat little puppy to a awkward teen
To the lovely middle aged lady she is today.
To the battle scarred cancer survivor we know and love today.
Happy Birthday Zoey.......And many more.