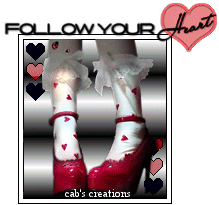 Hi all. I am better, can we say alrighty now. I have been off the pain pills for 2 days and just taking tylenol. Still have a spasm off and on, but not non stop so life is good. I work tomorrow and hope it stays under control.
Didn't do much this week. I have learned to rest when my back gets like this as it will speed up the recovery time so I do. Did mail some packages but thats about it, oh and light housework. Almost got in a wreak today. School bus ran us almost off the road and hit the car on the other side of us. And kept on going. Poor woman in the other car just started to cry when she saw her car. Rick picked up her mirror and gave her our name as witnesses.
Tomorrow is my granddaughters birthday. I can't believe she is 7. She is my joy.
Tonight we are going to watch some movies and just relax. The lawyer is pressuring Rick to get the house sold, yesterday. He doesn't want us to wait until nicer weather to do the auction. Well too bad. If it was his stuff he would. Why do it now and get pennies for it just so he can get paid sooner. He had better back off before he gets my riled. You all know how I can be when I get riled, LOL.
Well, Rick is ready finally. Have a great weekend all.