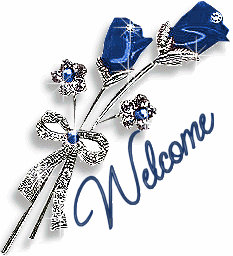 I made it through my 4 day 12.5 hour stretch. Can we say happy! I told my boss I had a prayer circle going wishing me good health and she cracked up. She then approved my vacation for the end of August and the first week of Sept for my trip to the black hills. Now to get this fat and fluffy body back into bike riding condition. I have a goal.
I printed off the map to the trail and hung it to my fridge. I want to be at least 20 pounds lighter for the ride. 50 would be great. but at least 20. Of course my trip is canceled immediately if I have to use all my vacation days for sick leave. So your continuing warm vibes are still needed. Just think of all the wonderful pictures I will be able to get. I am sooooooo excited.
The auctioneer is coming tomorrow. Now that makes me happy also. It has just been such a great weekend. I had the most wonderful patients and family's this weekend. That can make or break your long stretch. These were all wonderful. Everyday I saw improvement in my patients and it made my heart soar. This is what nursing is all about. Taking the sickest and making them better.
We were charting away last night when a roar came from all the halls. What the Heck! Leaping up we scattered in all directions to see if patients were on the floor or dying the terrible death. In room after room were excited patients and families cheering as the Giants moved ahead for the unexpected win. OK, give me a stroke here guys. Sheesh. Football is bad for nurses health. When you hear people yelling it is usually terrible news. We all had a giggle after that.
Rick made me a wonderful steak dinner tonight. I am sipping on a glass of super dark red Zinfandel and getting ready to watch a movie. Love my job but love those days off.
The eagles have finished their nest and laid the first egg, I think I saw her lay the 2nd today. Rightafter the first egg she was attacked by a great horned owl so we are going to have to watch to make sure the babies survive. It would be a pretty equal match. Also the eggs will be hatching soon on the egg cam. Fun stuff.


My mother taught me to read when I was four years old (her first
mistake). One day, I was in the bathroom and noticed one of the cabinet
doors was ajar. I read the box in the cabinet. I then asked my mother why she
was keeping "'napkins" in the bathroom. Didn't they belong in the kitchen?
Not wanting to burden me with unnecessary facts, she told me that those were for "special occasions" (her second mistake).

Now fast forward a few months....It's Thanksgiving Day, and my folks are leaving to pick up my uncle and his wife for dinner. Mom had assignments for all of us while they
were gone. Mine was to set the table.

When they returned, my uncle came in first and immediately burst into laughter. Next came his wife who gasped, then began giggling. Next came my father, who roared with laughter. Then came Mom, who almost died of embarrassment when she saw each place setting on the table with a "special occasion" Kotex napkin at each plate, with the fork carefully arranged on top. I had even tucked the little tail in so they didn't hang off the edge!!

My mother asked me why I used these and, of course, my response sent the other adults into further fits of laughter. "But, Mom, you said they were for special occasions!!!"

Pass this on to your girlfriends who need a good laugh or anyone who has a daughter! Life is too short for drama & petty things, so kiss slowly, laugh insanely, love truly and forgive quickly....and for heavens sake, use the good napkins whenever you can!