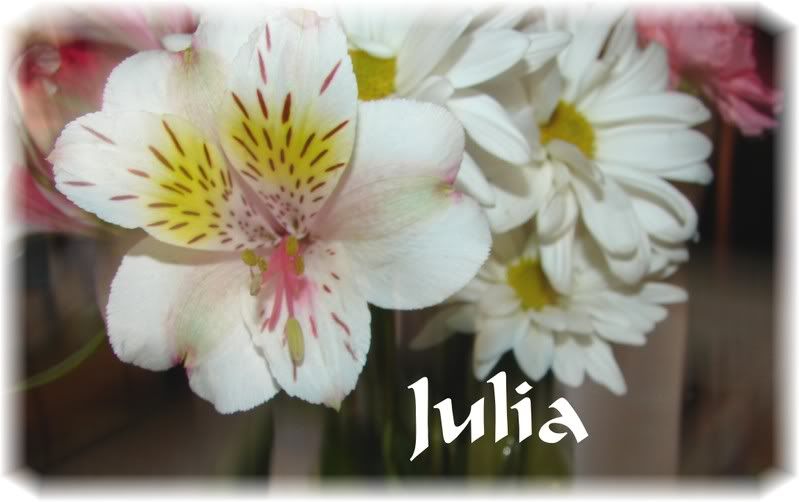 Hi everyone. Work was much better yesterday. Less hectic and even though I still got out late it wasn't as hard on my back. 2 more nights to go. If I make it the 2 nights and I should, it will the first full paycheck I have had for awhile. Of course not all the time was I calling in sick, the census was low and I stayed home because of that. So this will be nice.
I want to share a site. This is how I do my eating these days. I do not diet per sec anymore as I wasn't very good at it. I do portion control as I have always had problems with that. I loosely keep track of my calories unless I am getting out of control but mostly I use this site tips.
The New American Plate.
You just eye you portions. It tells you how much of a plate the meat should fill up, how much the veggie etc... Anyway. great tips there, check it out. And I am down 7 pounds. Slow but steady. Keep picturing those hills Julie.
Rick gave me some lovely flowers for Valentines Day. I haven't gotten flowers on this day for decades.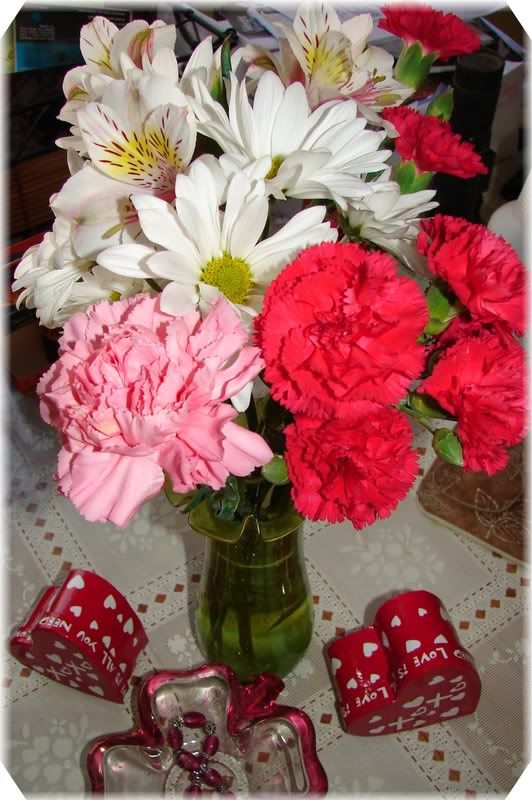 I am really proud of hubby. He spent all day working at his Mom's. This is hard for him. It has only been 2 months. He packed up more clothes and keeps remembering times when she wore this outfit or that outfit. I told him it doesn't have to be sad, make them special memories. We are definitely moving the auction up so it needs to get done.
I heard my grandbabies might be coming in June. I am excited but afraid it will be my week I am working. I can't get time off then as another nurse is already off the first half of the month. Hopefully I will have some say in the date. Then its hug time for gramma.
Take care. Check out the drama on the eagle site.