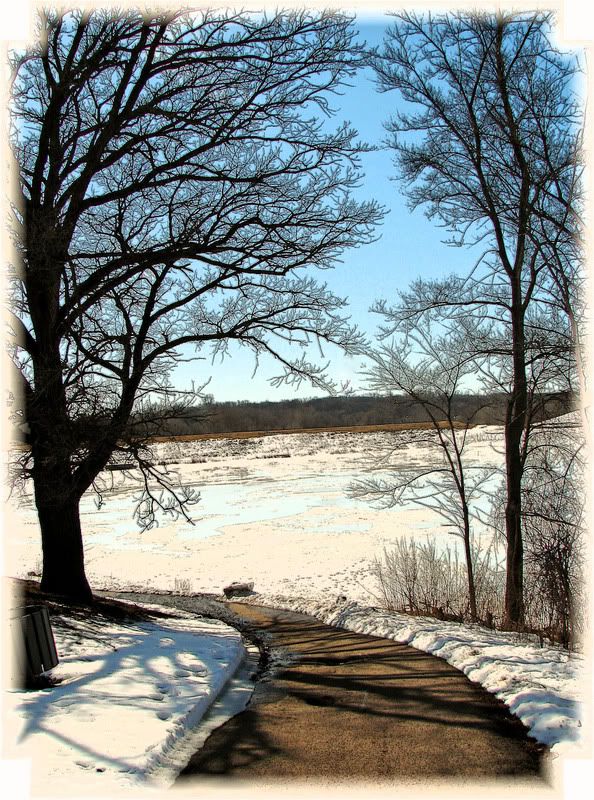 I have gotten though1 and a half closets at my MIL's. 2 more bedrooms to go...plus 2 bathrooms, the downstairs and the basement. Thrilled I am not. I finally insisted on my hubby coming up and helping me in his dads closet. Ok , other people have done this. What do you do with grandparents and other relatives birth, marriage, death certificates? Millions of old records, pictures, documents, bank statements. Some date back to 1800! They are neat to look at but! Do I want to store them? No. We have letters from a relative from San Fransisco. They are dated 1910. Right after the big earthquake. Does he talk about the reconstruction? Who knows...they are written in Danish.
I have pictures from relatives in the cival war. Cival war bullets. Old Old pictures. Pictures from the 1800's to the early 1900's of Indians with my uncle who built roads. Neat pictures, but how much can you store for the next generation to go through at your death. I tell you this makes you want to never save anything. It has been fascinating reading all that we can and we really wish we could read Danish since so much is written in Danish. Many of the pictures I can sell as they are so old and tell a history of the building of roads in the Black hills etc... but it feels weird selling old photo's of relatives. It is one thing to do it of people you don't know. Ya know!
Anyway that is how my day was spend again. Then we went out for a much needed meal. My eating was terrible today. I didn't eat until 6 pm and then had a piece of pizza and some popcorn. No water. Bad day. I am off tomorrow again and then work the weekend. When I am off I am listing items. Work work. Poor me, right, LOL.
I wish this was all done and over with. I wish it was spring. I wish we could have the auction next week. But we can't so I wish instead I could ride my bike. Take care all.