I have one more week to work. Next week, friday morning hopefully, we are on are way to vacation time. Unfortunately I work every day until we go so next Thursday will be spent packing. I can't wait.

Both my son's were here to eat and I told them Zoey's routine. I think my youngest is planning on just staying here. That will be great.

I didn't get all my pictures finished. Problem with taking so many is going through them all. Yikes. I didn't realize I had shot quite that many. Have to control myself on the trip.

Well time to go. Hope everyone has a great weekend.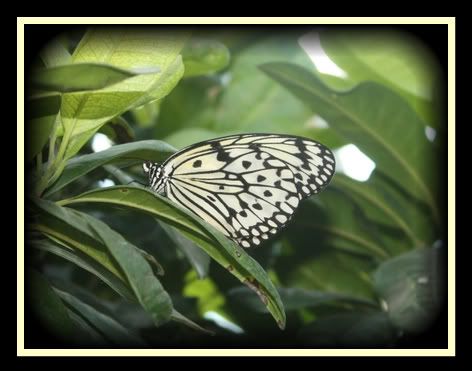 The windows at the butterfly garden seem to be where all the butterfly's hang out. Nice and cool. See whats outside the window!