I finished the room today and must say, it looks great. It really turned out better then I had hoped it would. This room is pretty much the way it was when my MIL had it except the poster of Dan's. He kept some of the things and will slowly replace them with things more his taste. Except the bed and he actually likes the duck. He doesn't care for the sofa and loveseats pattern but free is good so he will keep them for now. The curtains came with the house and he doesn't exactly like them also but once again, replacing the curtains right now would be pretty expensive. So what do you think, is the bedroom a success?
Before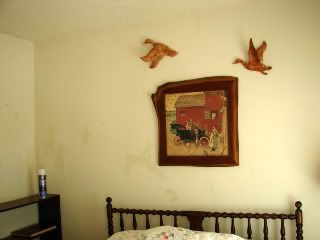 After, Ebony likes it and thinks it is a restful room now.
Before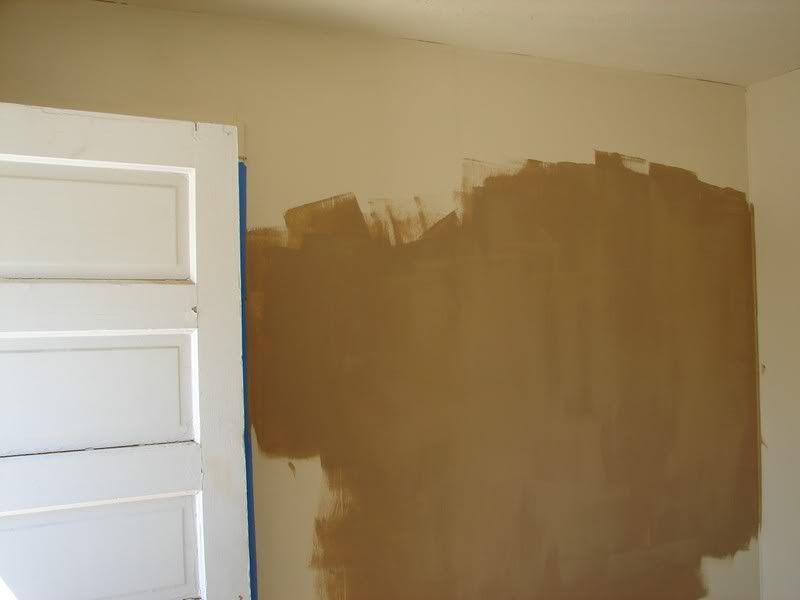 After,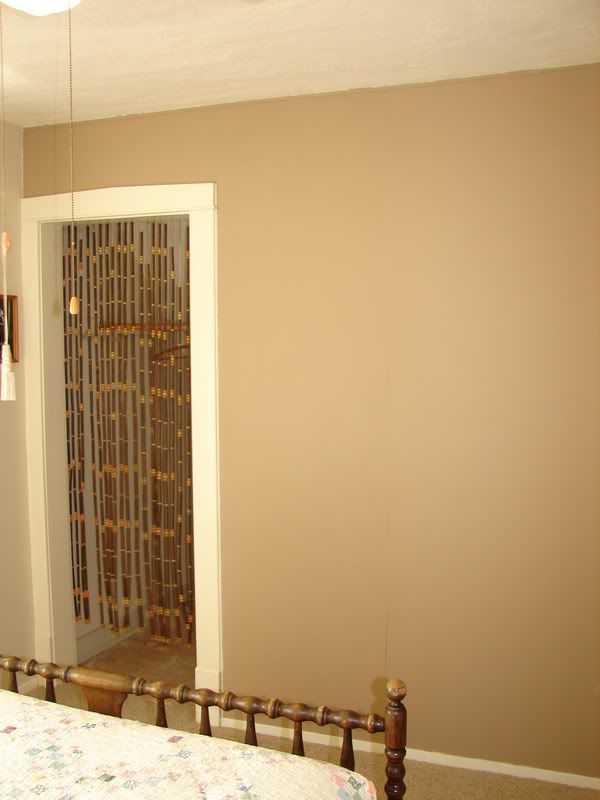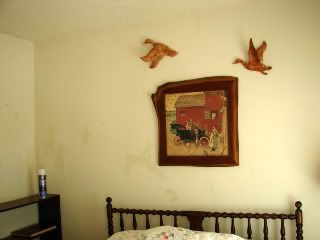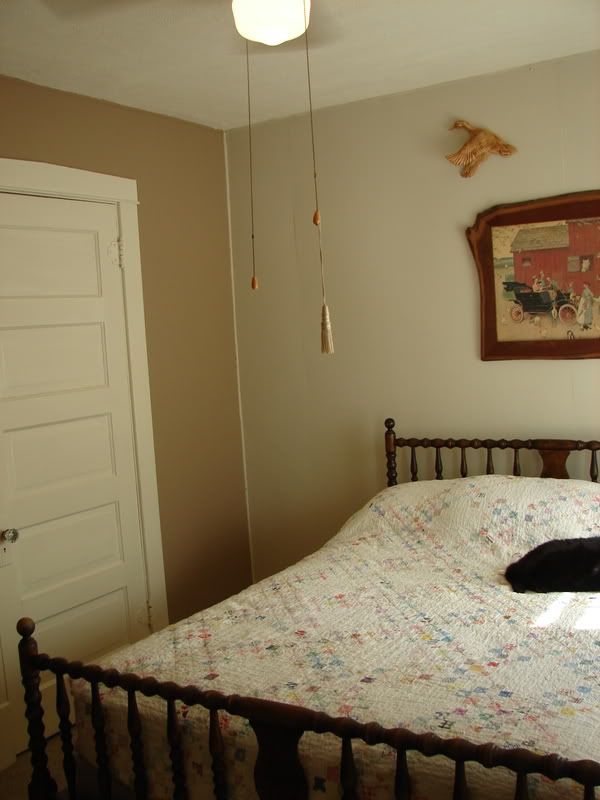 I could rest in this room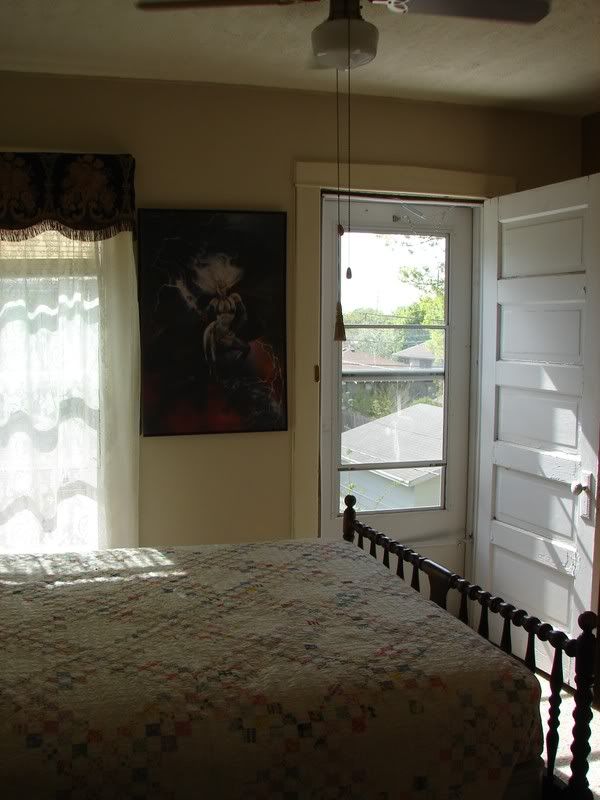 And last the archway downstairs. I love the way it turned out. And a picture of the last room to finish. Its the largest room.