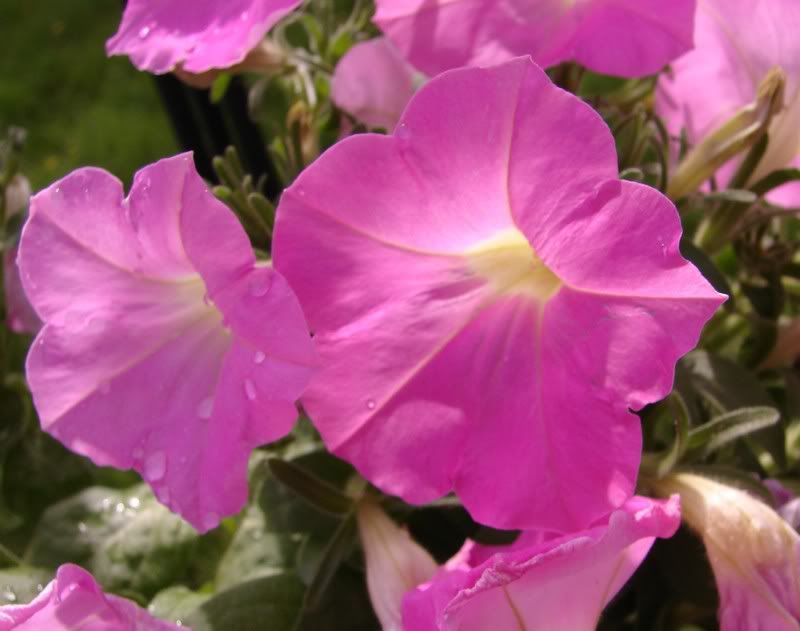 It is so nice to have some flowers in the yard again. They were missed this long winter.
I am in my 2nd day of my stretch at work. We were so busy at work. Kept me hopping. In the morning I have PT again and they are going to hook me up with my TENs unit. I can wear it at work and we will see if it helps my pain. My fingers are crossed.
I bought Dan a house warming gift. He likes my antique clocks but doesn't like to have to wind them. My clock man made this clock out of a 1907 case. The inners were shot so he replaced them with a battery unit. He usually won't do that but the case was so nice. So he has this beautiful clock with the ease of a new one. He liked it. I love the greek key detail on the wood.
We have been working steady at the house and it is now ready for painting. My son is off tomorrow so that is what he will be doing. He has been moving things over. I know he is anxious to move in.
I had my hair cut the other day and Rick decided to come and get a trim. When she asked him how much he wanted trimmed off he said all of it. Our jaws dropped! I have never seen with with short hair. It has been 37 years since he wore it short the last time! I was mad he didn't let me know he was going to do it so I could bring my camera but here are some pics. They cut off 10" and they sent it to locks of love.
Before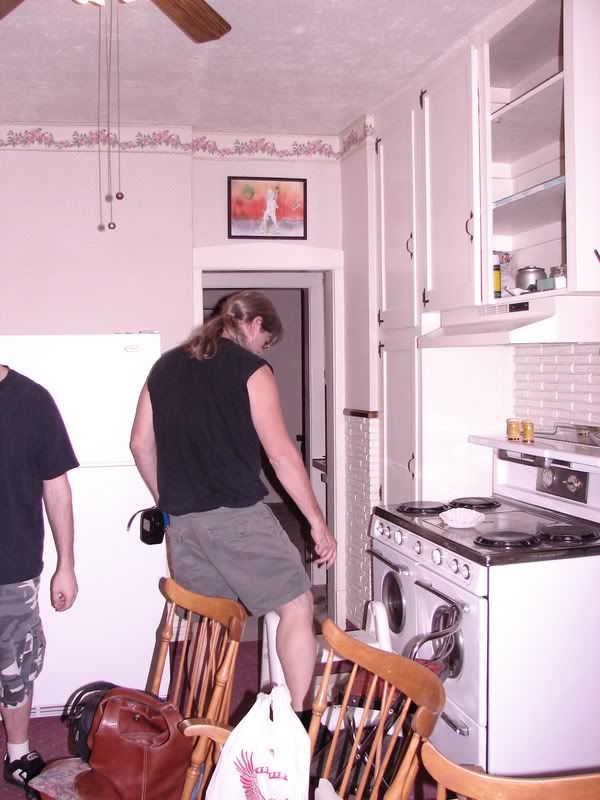 After
Wow. Now he is thinking of cutting the beard off. He hates how gray it is. I won't know the man. I told him the mustache has got to stay though. I have my limits. Now he has this fathom limb thing going on. He keeps reaching back to move his pony tail out from under his shirt or combs it much longer then he needs. He said it really hit him in the shower when it was so short to wash and dried in record time.
I don't know how long he will keep it like this. He says it is more work to keep it short but he messed with his hair all the time before and I do like it. He used to have the most beautiful auburn hair. Long and shiny. But now that it is long and gray it looks better short.
Well, I don't get to get on my computer much since my son is staying in my spare room. I am so far behind on alerts. I will have to get my laptop going. Take care all.
I love this
meditation
, just breathing and you can really just relax so fast. Just ignore the add at the end. Or order I suppose if you like it.