We have the dining room finished. Dan isn't going to use it as a dining room though. It will be his media and game room. The color looks startling at first but really is pretty with the furniture in it and it changes colors during different times of the day. Its a very warm comforting room at night.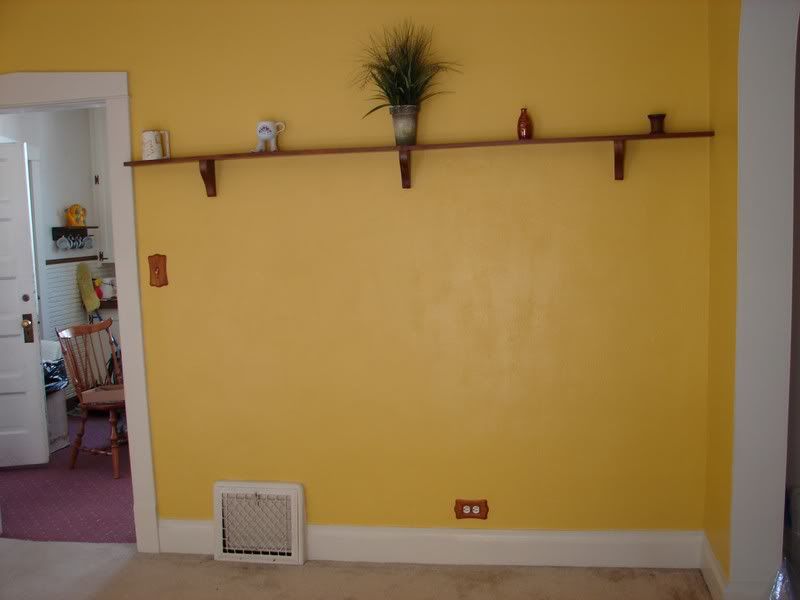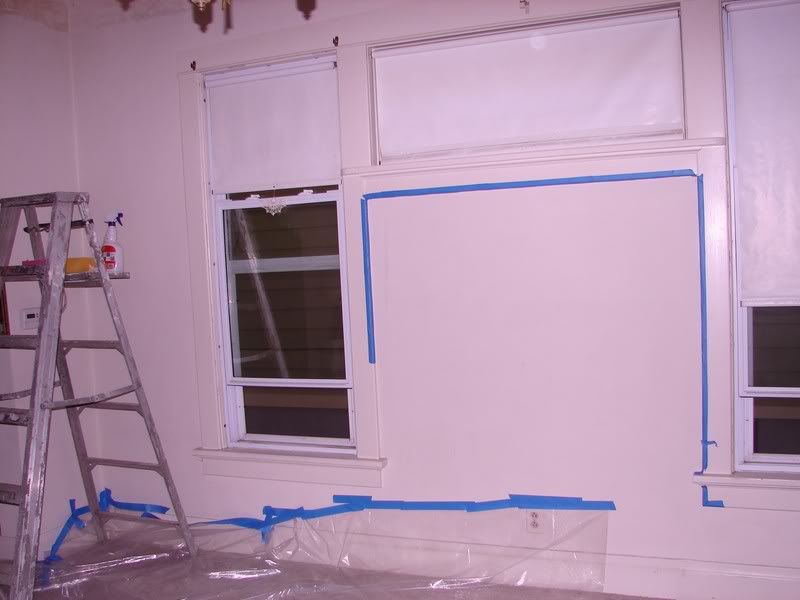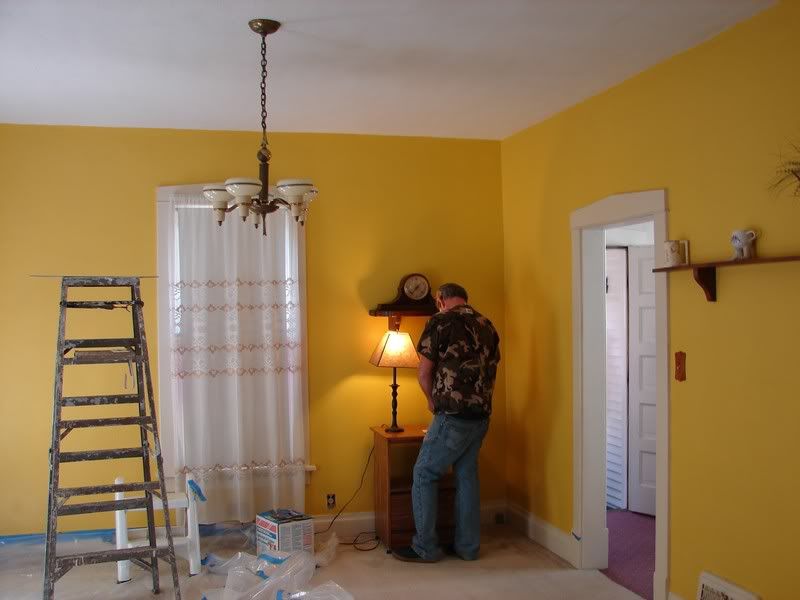 Next they start on the living room. I can't wait to see it. Yesterday and today I worked on his bedroom. We weren't going to paint his bedroom but I made a small mistake and had to.
My in laws had painted everything antique white. So I have been going around touching up areas that we had filled cracks and nail holes on. I painted some area's in Dans room and didn't realize until it dried that it wasn't the same paint. What! You can see the smears on the wall in this shot. One was a flat and I just painted it semi glossy. So I told him I would fix it.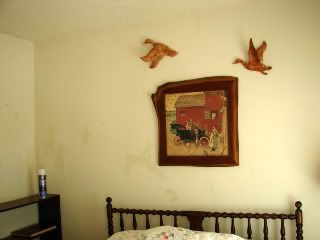 So then I had to try and match it. I bought a satin antique white and slapped it on. What! It was whiter.
Darn. Dan works night like I do and wasn't happy about how light the room was to start with. Now it was even whiter. So I called him and told him I found a nice color and would paint the room. Fine. Run to the store and start painting. OMG. It looked terrible.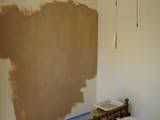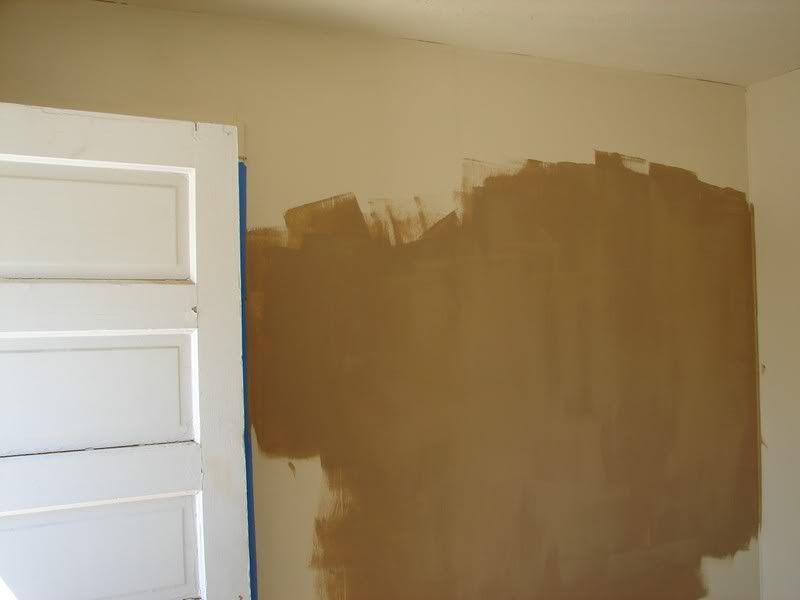 Definately darker and not at all how it had looked like in the store. Man what to do.
There was nothing I could do but keep painting and hope a couple of coats would make it look better. I also decided not to paint all the walls, just 2 walls and make the other 2 walls much lighter. So on I went, painting away and wondering if Dan was ever going to forgive me.
All of a sudden there is a knock on the door. I open it a crack and there is Dan. He woke up early and came over to see how great his room looks. Hummmmm. I opened it and told him in honor of him being a milk man I made his room chocolate milk colored. Mom....."
did you just paint my room dark brown"?
Well...... that went over well. However. By the time the 2nd coat dried it was looking much better. Still dark but better.
It is actually a pretty color. And you have to admit. It will make sleeping during the day easier. Today we went and got a much lighter color to compliment the other 2 walls and painted them. It looks nice. We are trying to decide if we should do the trim in the opposite colors. The window and porch door dark brown and the door and closet the lighter color. Picture a cream on your coffee. I will get pictures tomorrow to show the finished product.
So the room got painted after all. To brighten it up a colorful comforter would really look good. And he forgave me. He really likes it now.
So that was my day. Yup, back to painting. He did all the trim work and climbing on the ladders. Its coming along. We also almost have the kitchen finished.
Its all painted, now to finish the windowtrim and clean up.