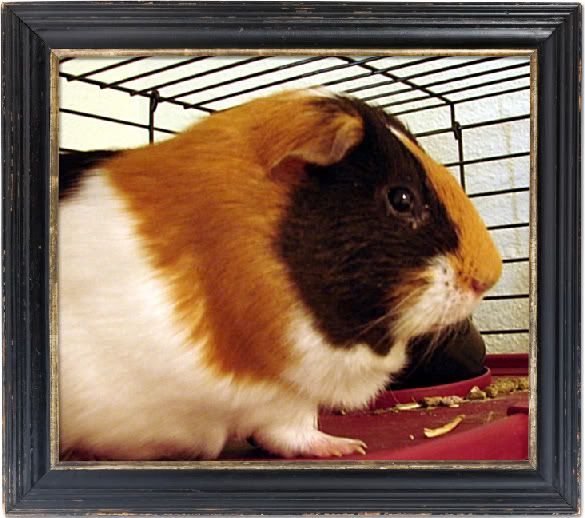 His eye is a little crusty, hopefully not because he is sick. He is really pretty sweet. They don't bite. He makes the cutest little sound and love carrots. can you tell I am falling in love. I talk to Chester....Zoey grabs something she isn't suppose to and runs around the room in a jealous fit. It makes for a lively room.
The police knocked at my door at 5 am. Greg...do you do that? At 4:30 am I woke up to the sounds of yelling and that dreaded F word. Repeatedly screamed out by the type of woman you can only pray your son doesn't bring home. A hairy man yelled back at her. Since I had taken a sleeping pill and a pain pill it was pretty loud to wake me up. I looked outside to see if they were going to be dangerous in my quiet neighborhood. She jumped in her car to take off and he rammed her with his car. Threading to fight until the end. She jumped out of car and started to scream how could he do that....she had small children in the car. Checking it out I saw it was true. So I called 911. I wanted to protect the children. From the adults who were definitely out of control. Imagine being small....maybe 5 and hearing this. It brought me back to my childhood. Images of my Dad beating my Mom. I turned on the lights so they knew they were being watched.
The car took off. I went back to bed. 4:55 , my son comes home and starts to brush his teeth. 5 Am the police officer shows up. They have the women and her small children. The man had been chasing her for 10 hours. But true love...or fear being what it was she wouldn't press charges. The officer wanted to arrest the man. For endangerment. I thought both of them. For endangerment. The poor children. The scars. The nightmares that will take years to erase. But I didn't see that man. I couldn't tell him what he looked like. Just an angry voice in the night. And the children's cries of fear.