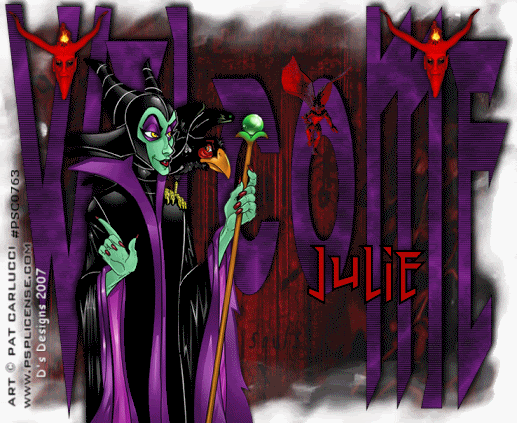 Ghoul morning all, LOL. Isn't the graphic wonderful.
Not much going on today. The LPN is coming around 11 for us to talk to and see how she is with my MIL. I am staying at her house today and Rick is coming here so he can get the window airs out and do some heavy stuff I can't do anymore easily. I also am finishing on the drawers at my MIL's.
She has not been doing as well since 2 nights ago. All of a sudden she is getting up often at night to go the bathroom, but is unable to walk that far. Rick has been using the wheelchair. She usually never gets up more then once at night and was able to walk. I don't know if she has a bladder infection or what is going on. Plus during the day she is able to walk with her walker. I am also worried about her being on lasix everyday without checking her potassium. She is having more chest pain and rapid heart rate plus is confused off and on. Is her calcium low, her potassium? Being hospice the only blood they usually check is her dig level. I am going to ask her hospice nurse to see if we can check the blood monday and if we can't then if we can stop the lasix. I realize she is a hospice patient, but if it is causing her discomfort I don't want that.
We are unfortunately expecting the BIL one of these days. It has been so nice and peaceful without him. We finally got the bedroom he used to not stink like cigarettes so bad. Maybe he won't come back, but I doubt it. We do have all of my MIL's check and savings books. When she is completely alert she doesn't want him to have any more money. When she is forgetful she doesn't remember he took the money or drugs. She is getting more and more vague these days.
I have offered to stay with MIL at night and have Rick come here so he can catch up on his sleep. He is happy so far taking care of her. I suggested keeping the commode next to her bed at night but he would rather wheel her in the restroom. When I do stay there that is what I am going to do. Use the commode at night. Much easier.
4 more days and my Grandson and son come. I am so excited. The LPN is going to sit with my MIL so we can both go to Omaha to get them. I can't wait to wrap that child in my arms, he will probably wish he was elsewhere, LOL.
Well, everyone have a wonderful weekend.