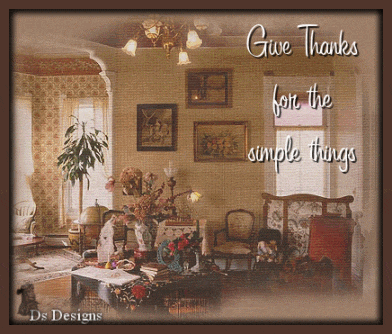 And I am giving thanks, Zoey is better again and Wednesday I will be hugging my son and grandson. It is getting so close I can barely stand it. I have missed them so much. I wish my granddaughter could have come also. Hopefully I will get to see them this summer.
Tonight the LPN we hired might be able to sit with my MIL so hubby and I can go out to eat. We have missed our monday night date nights. She seems really nice and my MIL likes her so that is a good thing. My MIL did complain slightly about the cost but I reminded her that she was the one who refused to go to the hospital for respite care so this was the next best thing.
I am not sure why she doesn't want to go for respite. In case you don't know respite care is something provide by hospice if caregivers need to be gone for the day or a few days. She can do 5 days every 6 months at either the hospital or a local nursing home. At our hospital we have some lovely rooms. They don't do lab or treatments, just pass your meds and give you your meals and spoil you. You can watch TV all day or whatever you feel up to. Its not that bad. But to her its not home. It's weird that she refuses it now as she always kind of liked being in the hospital before. Go figure.
She has had a couple of good days. I am going to wash her hair today and put some conditioner on it. It gets so dry and her scalp itches so hopefully that will help. Yesterday I made a lemon cake for her. She always liked the lemon cakes and she still does. Then I am going to come back here and get some housework done. I want to get the sheets washed and the kitchen floor again but the bathroom needs a good going over.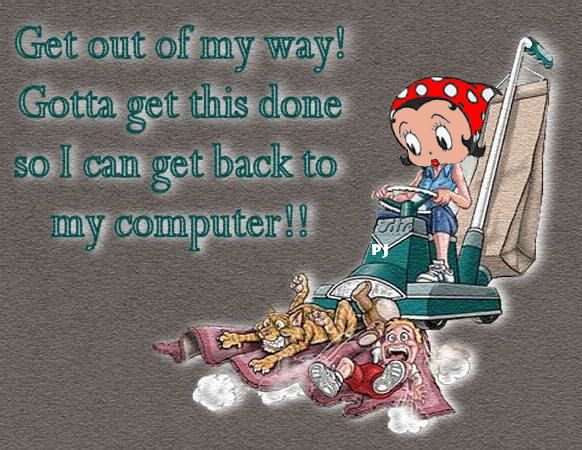 I also have to pack some items that will sell so far on my ebay auction. People are bidding earlier since I started it in the middle of the night, LOL. And I bought a piece of Weller pottery I have wanted for awhile. Ticked me off though the seller is charging way more then shipping then it is actually going to be. Since I do so much shipping I can tell what it should cost. I complained about it and will see what the actually cost is when it comes and then request a refund. I can understand the shipping costs have risen but not that much.
Well, the weather has been cold and rainy here for days and will continue all week. I need to get some yard work done also. The yard looks simply terrible as we have really neglected everything while we are taking care of my MIL. Thing about housework and yard work is it does wait for you, LOL.
Well, I had better get busy. Take care all.