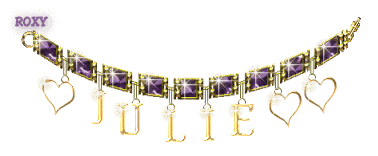 There are great things about working 12 hour shifts......the long stretch off. Oh Yah. I don't have to be back to work until Thursday. They wanted me to work yesterday, but I couldn't. It was my MIL's birthday!
What do you get or do for someone's birthday under the circumstances we are under? One of her friends said she wouldn't wish her a happy birthday because it didn't seem right. Hummmmm. I did. I wished her a happy birthday because we didn't expect this one. A bonus birthday.

What do you cook for someone who eats maybe 10 bites? She wanted broasted chicken so we ordered some. No cake as she didn't want anything sweet.

What kind of gift? Well she always loved flowers and cards so she got lots of those. Almost everyone sent her a card this year except my BIL who we haven't heard from in a couple of blissfully quiet weeks. But it hurt her I know. She kept waiting for the call that didn't come. But all in all it wasn't a bad day.
Tomorrow is our official anniversary.

34 years. It is hard to believe. It has gone by so fast. Life has gone by so fast. I am making him work as I want a grilled steak and some sweet potatoes. I will saute the mushrooms. We will be at my MIL's of course but she might eat a little. I am bringing Zoey over also. She is so much better. Thin still but better and being alone so much is making her neurotic. Hopefully she won't kill the cat or knock my MIL over. Keep your fingers crossed.
I watched a great movie. It was called Mostly Martha. It is a German film with subtitles and had a happy ending. I need happy endings right now. It has a subtle humor which I appreciated. I highly recommend it. They do a lot of cooking of the most fantastic food. I probably gained 10 pounds just watching it. Even my MIL liked it which is rare. If it was made after 1960 she thinks most movies are dumb. Subtitles drive her nuts and dry humor isn't her cup of tea but she still liked it. Wonders of wonders.
I haven't been around here much as you can probably tell. I have been working on some personal issues and taking care of my MIL. No matter how much you love someone this wears on you. Emotionally and physically. I am working on handling it better. So Zoey and I are walking. 5 miles today, 5 miles tomorrow. Then I have to get a perfect card for my hubby and Zoey and I are going to see how things go with her at my MIL's. The weekend will be good. No hospice visitors so she can just get used to the house. She is always running around really excited at first about being somewhere with all new smells.
Hope everyone is having a great weekend. Joyce, I hope your husband is improving daily. Take care. Special thanks to Jeanie and Mary. You both know why.