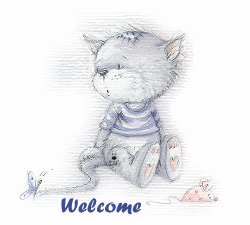 Last week was so busy and the weekend wasn't any better. Work was non-stop. I will have 2 more days and then my week off. If it goes as fast as last week did it will be here in no time.
The kids made it home OK. They had a blow out and it took them forever but they arrived safely. I sent Mackenzie the picture she made. My little martian. Don't it make her blue eyes green.....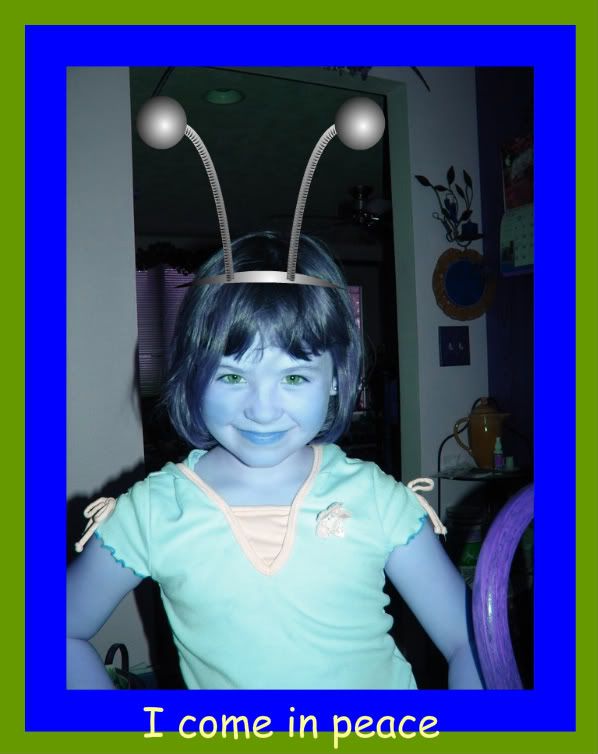 I wrote the city a email commending the clean up crew for my basement problem. They really saved the day and the basement smells wonderful. And on fathers day to boot. I don't know what we would have done if they hadn't cleaned it so well.
We made it the entire night without rain. Haven't had that happen for awhile. It is suppose to be nice today so I am sleeping until 2 and then hopefully a bike ride. We keep having to much going on lately to ride much. We need to get in condition for our ride. We need to get a hitch on the new van also.
The new van is working wonderful. We still have been driving the old one alot because Zoey gets such muddy paws. She likes the new van though.
Well, not much to say. Sorry to hear about George Carlin. Some of his stuff was classic and I think he might have been the first to put it on records. Not sure of that but he could make you laugh. I loved his observations. RIP.
Bye all.