Everyones face looked like this this morning. Both kids pretended like they couldn't wake up and Mackenzie started to cry. I want to stay! It was so hard. I wanted them to stay also. So we talked about the next visit and promised to save all our pennies, nickels, dimes and quarters so we could see each other again.
We did a sweep of the house and were sure they had gotten everything, but found a shirt and shorts from Gabe behind the door. They will be too small by the next time they come. The house seems quiet and we are already missing them. I tried not to let them see me crying as they pulled away.
We had fun while they were here. Went hiking and I finally hit the infamous Chucky Cheese. It actually was pretty fun.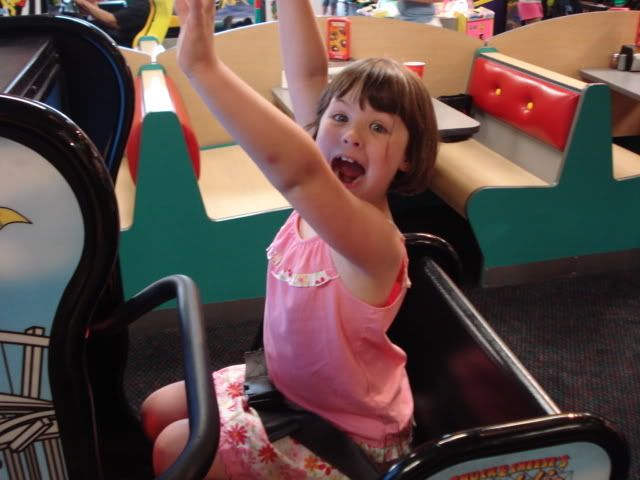 Now work tonight. I got up at 5:30 this morning so spent the rest of the day trying to nap. I just am not a napper. I husband can sit in one place for a minute and fall asleep. Wish I was that lucky. So tonight will be a little difficult but I will sleep like a dream tomorrow.
More rain and hail today. Hope it just stops. Enough already. I will have to catch up on everyone's journals. But now. Now I am getting supper ready. BBQ chicken. Yummy.