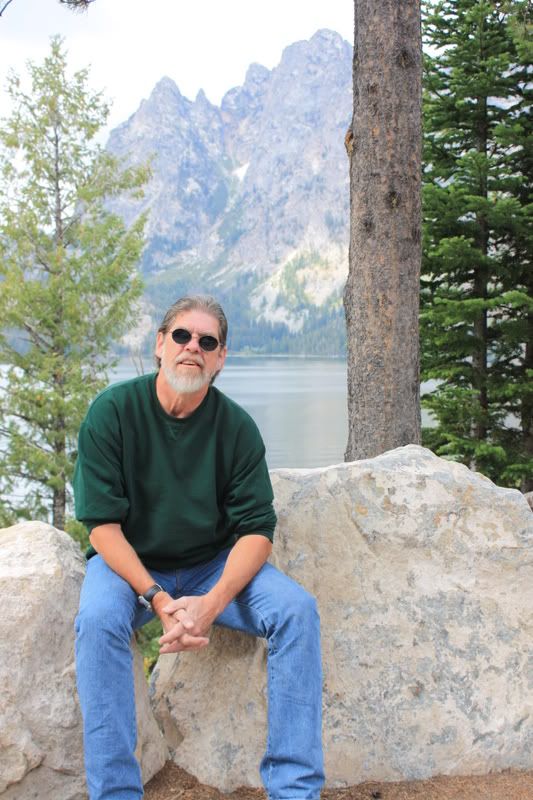 I thought this picture of Rick turned out so strange. It looks like the type of fake background they use in portraits. It is however the real thing, He looks cute though.

Had my doctor appointment. Surprisenly my lung function isn't much worse then it was. My lungs are just inflamed. Get me back on my medication, and take like I am suppose to and I should be good to go. I have to take a steroid inhaler for a month which doesn't make me happy but I do want to be breathing better. He was very nice and didn't lecture me about going off my meds. They say every patient does it at least once and usually one bad attack is all it takes to get them to be good little patients again.

Now I am going back to bed. My back is seriously out and I didn't sleep much because of the pain. I want to try and get a few more hours in as I have to work tonight. I am going to put my ten's unit on and sleep away. So Night all.