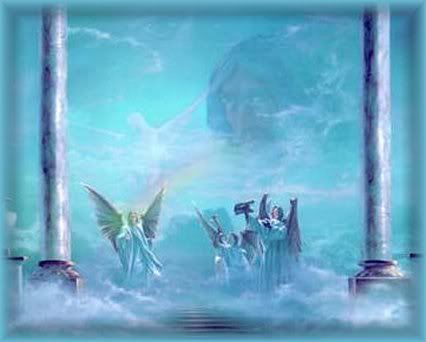 My mother in law quietly slipped away in her sleep. In peace. Pain free.
The phone rang at the far end of the meeting room. My heart sank and I knew the call would be for me. My legs were shaking as I walked to the phone and even expecting it I couldn't stop my tears. At 0950 this morning my dear MIL finished her journey to the other side.
Rick had just given her medication for pain. She was restless. He held her hand until she calmed and started in to get coffee. At the kitchen door he heard her last breath and turned back. The hospice nurses were on the porch ready to come in when she took her last breath. It was so calm and that terrible noise was gone from her throat.
Now we are numb. Grateful that everything she wanted had happened. She wanted to slip away in her sleep like my FIL had done. She wanted to be at home. She didn't want to have pain. The pain was well controlled with the medication and she was in her home with her kitty laying beside her.
The dog and the cat knew she was gone. The cat refused to leave her bed until they came for her body. Then she disappeared for hours. Zoey laid her head on Ricks lap and whined.
I am home. No reason to stay there. Rick is still at his moms. Can't leave BIL alone there and Rick knows it is better for me here. BIL has no reason to be restrained now. So it ends. 86 years......ends.
We are such stuff as dreams are made on ...
William Shakespeare
The Tempest, III, iv
Our revels are now ended. These our actors,
As I foretold you, were all spirits and
Are melted into air, into thin air;
And like the baseless fabric of this vision,
The cloud-capp'd towers, the gorgeous palaces,
The solemn temples, the great globe itself,
Yea all which it inherit, shall dissolve
And like this insubstantial pageant faded,
Leave not a rack behind. We are such stuff
As dreams are made on, and our little life
Is rounded in a sleep.